Newes Memorial Harpsichord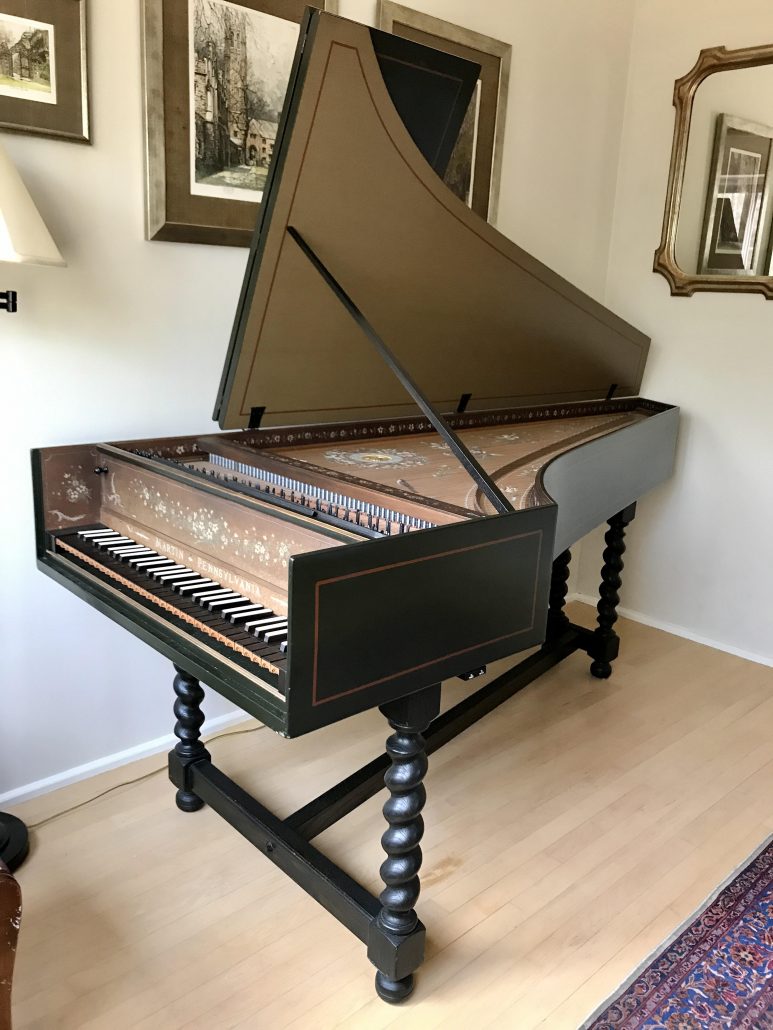 In September 2020 Blue Hill Bach became the happy owner of a beautiful harpsichord, bequeathed to us by the estate of the distinguished musicologist Virginia Newes, a medieval specialist who taught music history and musicology at New England Conservatory of Music, Boston University, and the Eastman School of Music in Rochester, NY, where she retired as Associate Professor. 
The single manual Flemish-style harpsichord, built by Willard Martin in 1977, is his Opus 49. It has two 8' registers and a buff stop, and transposes A-392/415/440. Its keyboard has ebony natural keys and bone-topped sharps. There is hand-painted decoration on the key well and sound board surround, as well as a painted sound board. The instrument's original owners were Blue Hill Bach's festival music director John Finney and noted organist James David Christie. It is a perfect instrument for our ensemble, with clarity of sound appropriate for continuo playing, yet enough depth and resonance to serve as a solo instrument.