The Blue Hill Bach Marville Young Artist Fellowship
Blue Hill Bach is grateful to Jan and Robert Marville for their support enabling promising young musicians to participate in the Festival as both performers and as an apprentice members of the management team, with the opportunity to learn the nuts and bolts of producing concerts in a small community. The Fellowship is awarded to gifted young artists who seek a career performing the music of Bach and his contemporaries in a historically-informed style, and who can benefit from performing side-by-side with some of the most distinguished professional Baroque musicians in the United States.
The Blue Hill Bach Young Artist Fellow for 2023 is mezzo-soprano Ashley Mulcahy.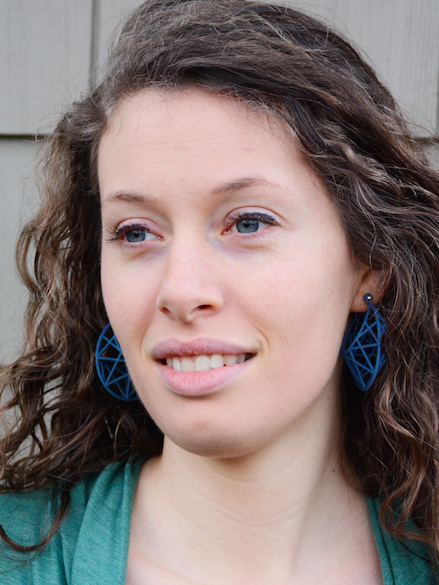 Mezzo-soprano Ashley Mulcahy is a recent graduate of the Voxtet Program at the Yale School of Music and Institute of Sacred Music. At Yale, Ashley had the opportunity to work with many internationally renowned conductors, including Nicholas McGegan, Masaaki Suzuki, and David Hill. Ashley has performed with numerous ensembles including the Boston Early Music Festival, Bach Collegium Japan, Theatre of Voices, The Newberry Consort, True Concord, Pegasus Early Music, New York State Baroque, Upper Valley Baroque, and the Handel and Haydn Society. Additionally, Ashley co-directs Lyracle, an ensemble dedicated to exploring the art of accompanying the voice with the viol and to telling the stories of historic practitioners of this art. Ashley is the Alto Two Choral Scholar at Boston University's Marsh Chapel. She holds a BA in Italian and a BM in vocal performance from the University of Michigan. Ashley writes for Early Music America on a freelance basis.
Marville Young Artist Fellows (2013-2022)
2013 – Stanley Moore, cello
2014 – Jude Ziliak, violin
2015 – David Dickey, countertenor & oboe
2016 – Abraham Ross, organ, harpsichord & cello
2017 – Catherine Cloutier, alto
2018 – Zachary Fisher, tenor
2019 – YuEun Kim, violin
            Bradley Sharpe, countertenor
2020 – Chris Andaloro, baritone & video editor
2021 – Julian Bennett Holmes, organ
2022 – Gaia Satermoe-Howard, oboe
            Kevine Devine, harpsichord
            Julian Donahue, dancer/choreographer