The Blue Hill Bach Marville Young Artist Fellowship
Blue Hill Bach is grateful to Jan and Robert Marville for their support enabling a promising young musician to participate in the Festival as both a performer and as an apprentice member of the management team, with the opportunity to learn the nuts and bolts of producing concerts in a small community. The Fellowship is awarded to a gifted young artist who seeks a career singng or playing the music of Bach and his contemporaries in a historically-informed style, and who can benefit from performing side-by-side with some of the most distinguished professional Baroque musicians in the United States.
The unique circumstances requiring that we hold our festival "virtually" in 2020 have encouraged us to award this year's Fellowship to a young artist who is gifted in video technology as well as music. Christopher Andaloro is a junior at Boston College, where he studies neuroscience and sings with the University Chorale under the direction of Blue Hill Bach's conductor and keyboardist, John Finney.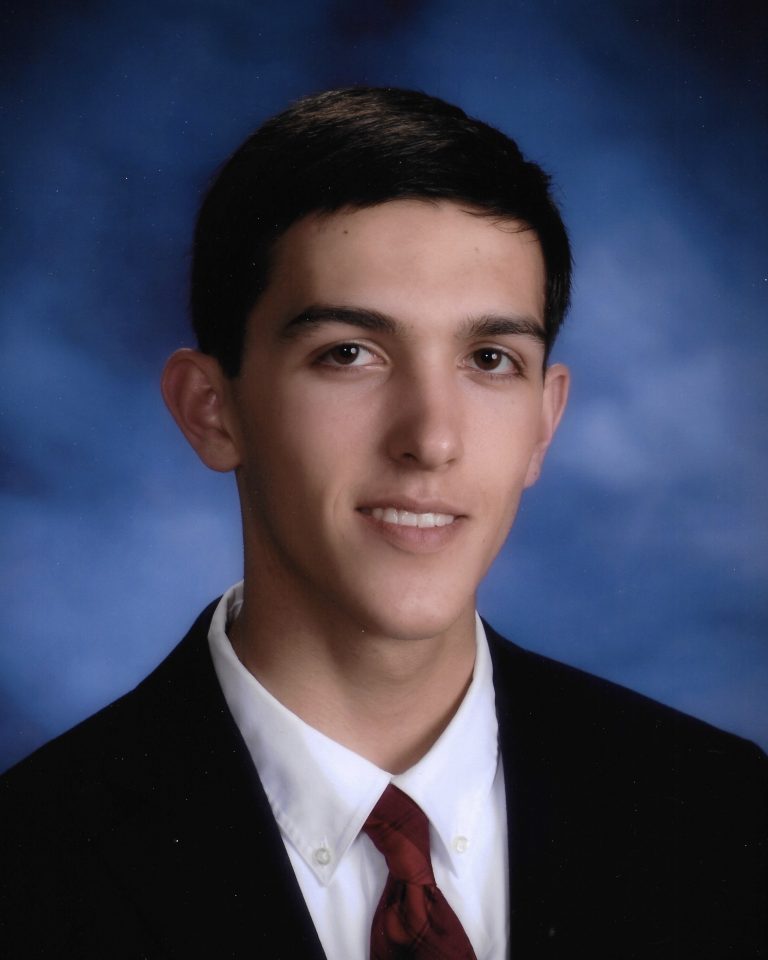 Originally trained as a boy chorister in the Choir of St. Paul's, Harvard Square, Chris has performed on tours in Rome, Washington D.C., New York City, and locations throughout New England. Under the direction of John Robinson, he participated in the group's 2017 recording Ave Maria as a bass vocalist. 
With the University Chorale, Chris has performed regularly under John Finney, and also with guest artists Keith Lockhart and the Boston Pops. After residential college life was suspended due to Covid-19, Chris worked with the Chorale to produce a virtual recording of Tollite Hostias by Camille Saint-Saëns, which featured over 260 current students and BC alumni from across the world singing in support of the Class of 2020.  This video can be viewed here:
In response to the success of this project, Chris has continued to engineer and produce music remotely in an effort to unite and bring joy to performers and listeners despite the ongoing public health restrictions.  As Blue Hill Bach's Young Artist Fellow, Christopher will collaborate in the production of several streaming videos, including lectures and virtual performances drawn from Bach's Christmas Oratorio and John Gay's The Beggar's Opera.