Dear Friends of Blue Hill Bach,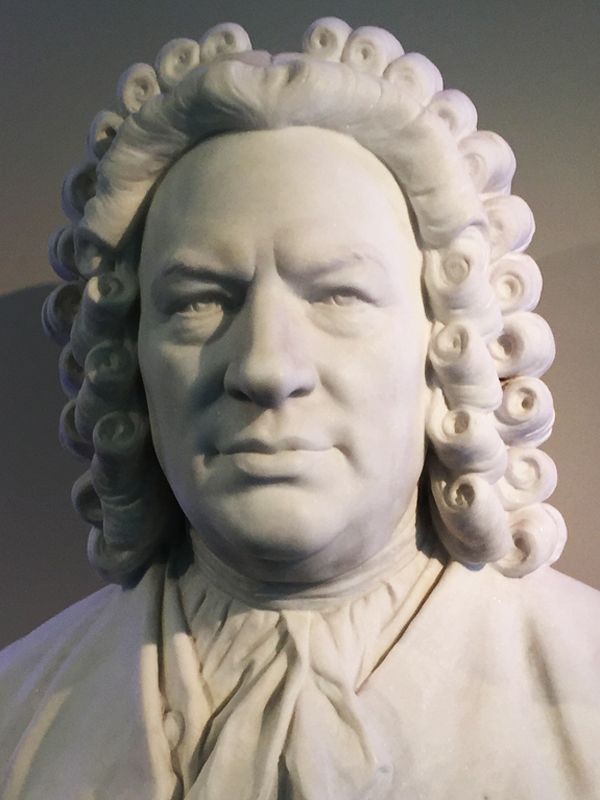 Another year has flown by, and after nearly three years of uncertainties and challenges, Blue Hill Bach has fully returned to live performance stronger than ever, starting off the 2022-23 season with a sizzling summer festival of French baroque music and dance.
Venturing into the French repertoire was new musical territory for us, and there were other firsts: we were thrilled to host renowned organist James David Christie in an absolutely magical recital; dancer/choreographer Caroline Copeland won over performers and audience members alike with her charming and witty dances, demonstrations, and audience instruction; and our ever-popular "Bach's Lunch" with Festival Music Director John Finney took up residence in the event barn at Barncastle Inn.
And of course, the music!  We heard some fabulous new singers and players and welcomed back many of your favorite Blue Hill Bach musicians in music by Rameau, Monteclair, Lalande, Lully, Campra, Telemann, and of course, J.S. Bach. If you weren't able to join us, or if you'd like to see and hear something again, videos of most of the summer's events—and many of our past performances—are available for viewing at "Sights and Sounds" or our YouTube channel.
What's next? We're delighted to be able to once again present Handel's Messiah—for the first time in three years! On December 10 at 7:00 PM at Blue Hill's First Congregational Church, we'll join forces with the Baroque Orchestra of Maine to perform this all-time holiday favorite, conducted by George Emlen. Soloists will include sopranos Jennifer Bates and Michele Corbeil, mezzo-soprano Marcia Gronewold Sly (that's me!), altos Catharine Cloutier and Lori Sitzabee, tenor Aaren Rivard, and bass John David Adams. Tickets are available on our website, bluehillbach.org.
Your support makes it possible for us to keep the music alive!  Please help us continue our twelve-year running streak by making a gift to our fall campaign. If you've made a gift recently, thank you!
And if you're interested in volunteering, there are many ways you can help Blue Hill Bach, from providing housing and meals for visiting artists, to participating in the heavy lifting of concert production, to helping with publicity. Send an e-mail to info@bluehillbach.org or phone us at 207-613-5454 to let us know what you'd like to do. Thank you!
Sincerely,



Marcia Gronewold Sly
Executive Director
Please click this button to make a gift using a credit card:
You may also make a gift by calling (207) 613-5454. For more information or to volunteer, e-mail us at info@bluehillbach.org.
Blue Hill Bach is a nonprofit public charity operating under Section 501(c)(3) and in compliance with Section 170(c) of the Internal Revenue Service Code. IRS Identification Number 45-4334021.