Julian Donahue
Baroque dance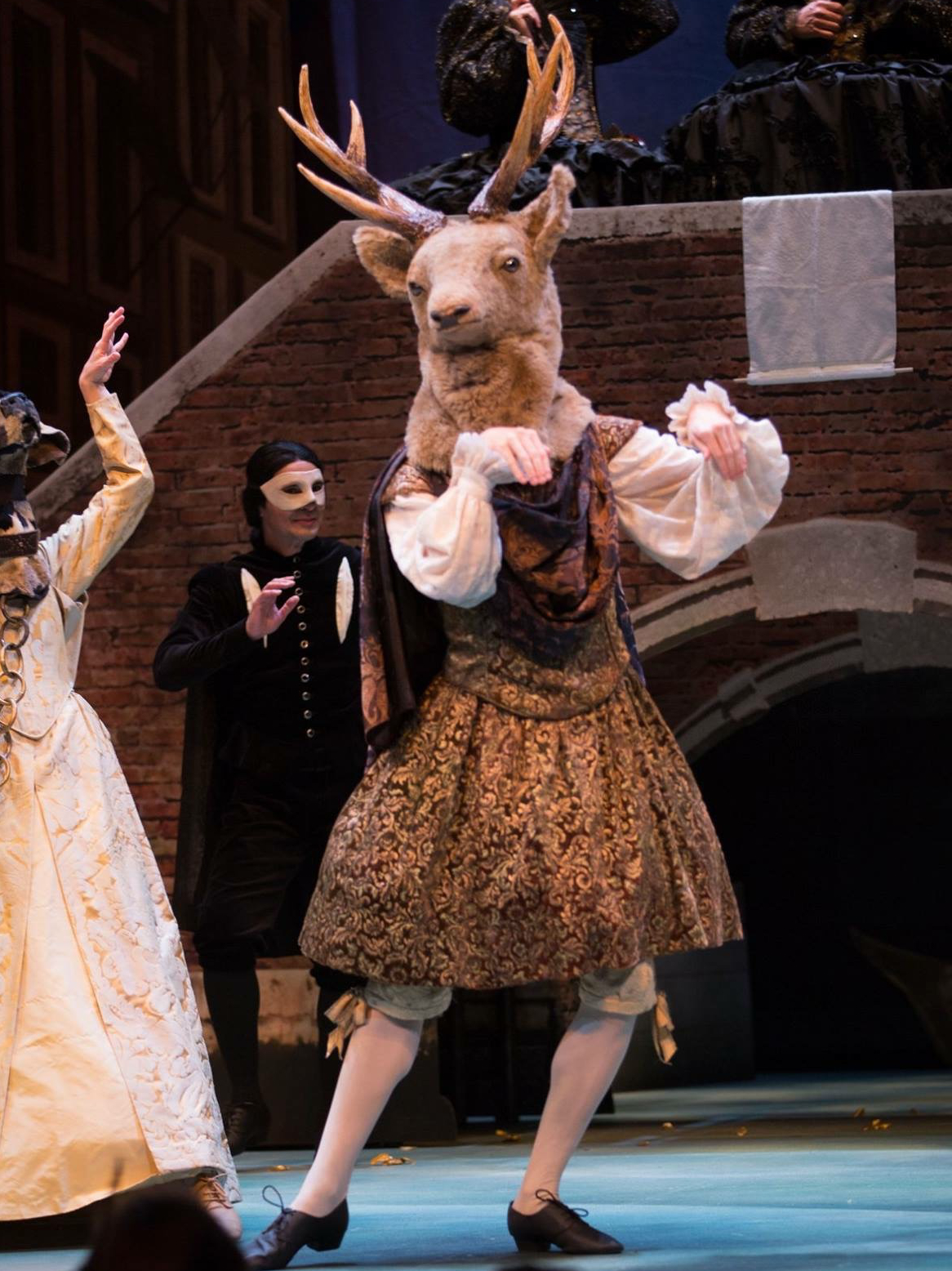 Julian Donahue graduated in 2019 with a BA in dance and political science from Hofstra University. He graduated summa cum laude with high honors in Dance, and two minors in Asian Studies and World Literature. He trained at the Jacqueline Kennedy Onassis School at American Ballet Theatre and at Manhattan Youth Ballet. At JKO, Julian was the second recipient of the David Hallberg Scholarship. The son of an immigrant mother, Julian is bilingual in French and English.
Julian joined New York Theatre Ballet for their production of Cinderella in the spring of 2019 in his last semester of college; and then joined the Company for the full 2019-2020 season and onward.  At NYTB, Julian has performed work by Richard Alston, Merce Cunningham, Sonia Dawkins, Nicolo Fonte, Antonia Fransceschi, Robert La Fosse, José Limón, Bridgman|Packer, Margo Sappington, Amanda Treiber, Pam Tanowitz, and James Whiteside. Julian also performs with New York Baroque Dance Company (2019- present) and Boston Early Music Festival (2017-present) dancing specialized historical and folk dance forms.
At Hofstra, Julian performed works by Adam Barruch, Robin Becker, Sean Curran, David Parker, Frederick Earl Mosley, Eleo Pomare, and Larry Keigwin. Julian showcased choreography in Student Repertory shows, at the Intercollege Choreography Showing, and the American College Dance Association Conference.
In 2021, Julian choreographed a female-female duet titled "Displacement" for New York Theatre Ballet's Lift Lab Live performances in April and May 2022. Displacement was also performed at White Wave Dance Festival in February 2022. In June 2022, Julian will be in residency at Sky Hill Farms with 5 dancers to begin a new piece to Amy Beach's "Five Improvisations."  Julian Donahue Dance will be performing at this year's Queens Outdoor Dance Festival June 5th, 2022 and at Ballet Arts on August 6th and 7th. Please visit  https://juliandonahuedance.squarespace.com/ for more info.