James Kennerley
organ, tenor, conductor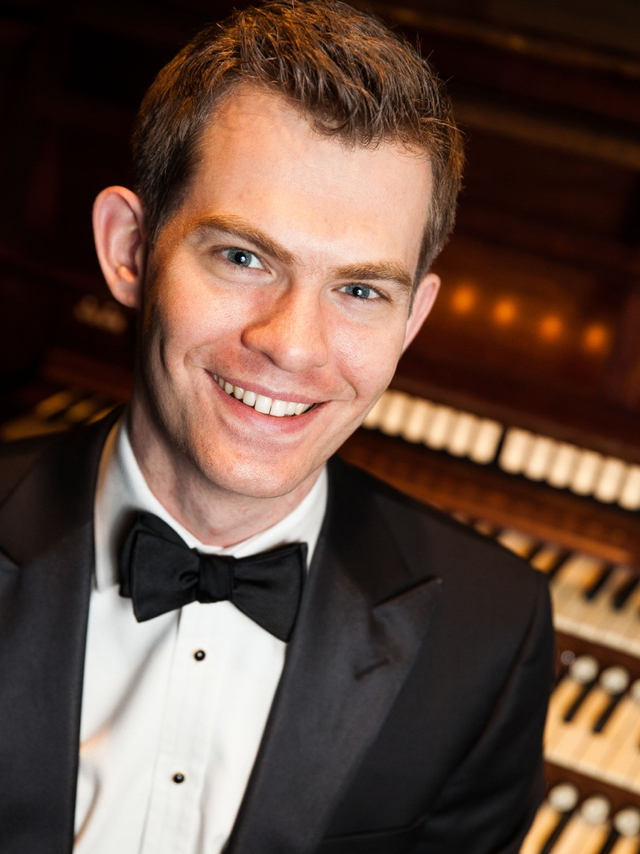 Hailed as "a great organist" displaying "phenomenal technique and sheer musicality" (Bloomberg News), James Kennerley is a multi-faceted musician, working as a conductor, keyboardist, singer, and composer. His performances are known for their illustrious flair and thrilling virtuosity, subtlety and finesse, drawing on the full resources of the instrument.
Mr. Kennerley was appointed the Municipal Organist of Portland, Maine in 2017. Together with the Friends of the Kotzschmar Organ, the Municipal Organist position is one of the most prominent and significant for the promotion of the organ, its music, and the many educational and outreach opportunities it enables. Since September 2019 he has been Director of Music at Saint Paul's Church and Choir School in Harvard Square, Cambridge MA, directing the choir of boy choristers and professional men in daily performances, regular concert tours, recordings, and broadcasts.
A recognized specialist in the realm of early music, Mr. Kennerley has collaborated with William Christie, Richard Egarr, Nicholas McGegan, Christopher Hogwood, Monica Huggett, among others. He has given solo harpsichord concerts throughout the United States and Europe to great acclaim. Mr. Kennerley made his Carnegie Hall solo début in 2016 with the celebrated ensemble the Sejong Soloists. Recent performances include concerts at Alice Tully Hall, the Frick Collection, the Metropolitan Museum's MetLiveArts series, and in the Lincoln Center White Light festival. He has also given concerts at Washington National Cathedral, the Royal Albert Hall, Westminster Abbey, and other major venues throughout the United States and Europe.
A longtime member of NYC-based early music ensemble, Sonnambula, Mr. Kennerley is also a member of New Vintage Baroque, a cutting-edge ensemble dedicated to the performance of early music and contemporary repertoire. A prize-winning composer, he specializes in music for organ and choral ensembles, and in works that incorporate historic instruments. Lauded as an "excellent, true-toned tenor" by New Yorker critic Alex Ross, Mr. Kennerley has performed with many groups, including the Choir of Trinity Wall Street, TENET, and the Clarion Music Society.
A native of the United Kingdom, Mr. Kennerley was educated at Harrow School and Cambridge University, where he was Organ Scholar at Jesus College. Mr. Kennerley holds degrees from Cambridge University and The Juilliard School. He has studied the organ with David Sanger, Thomas Trotter and McNeil Robinson, and harpsichord with Kenneth Weiss, Peter Sykes, and Richard Egarr. He holds the prestigious Fellowship of the Royal College of Organists diploma. As Organ Scholar of Saint Paul's Cathedral, London, he had the honor of performing in the presence of Queen Elizabeth on several occasions.