Dear Friends of Blue Hill Bach,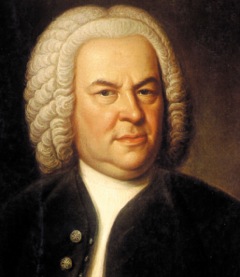 Look at what people are saying about Blue Hill Bach—
Absolutely wonderful evening! Bravo to you for all of your work in getting Blue Hill Bach together and then coming through with as good a concert of Baroque music I have heard—anywhere.
The "Evening of Baroque Chamber Music" was wonderful in so many ways. Not only were the performances first-rate; the program offered a rich variety of composers and instrumentation… Thank you so much for an evening that was educational as well as beautiful.
We just want to add our huge kudos… It was magnificent in every way—a really wonderful, uplifting—in fact, transporting—evening. Thank you for bringing it to our community!
We couldn't have enjoyed Blue Hill Bach more. We can't wait for next year's performance.
It's clear that Blue Hill Bach is here to stay! Building on two exciting and successful summer concerts and a collaboration with a group of incredible musicians from southern Maine just last weekend, we're making plans for 2014.
Next summer, we're going to continue our weeklong mini-festival format, with a performance of some of Bach's secular music in what may be a surprising venue, and more, culminating in a Saturday evening cantata concert. The major works of 2014 will be Cantata 147, Herz und Mund und Tat und Leben, Handel's Acis and Galatea, and Vivaldi's wonderful Gloria in D major—stay tuned for more details.
This year's Blue Hill Bach Festival concerts are July 24, 25, and 26, 2014—mark your calendar now!
We're very excited to have John Finney join us again next summer to perform and lead the Blue Hill Bach Orchestra and Chorale. John is a highly respected organist, harpsichordist, and conductor who serves as the Associate Conductor and Chorusmaster of Boston's Handel and Haydn Society.
We're also pleased to announce that Stephen Hammer, the master oboist whose playing has enchanted us the past two seasons, has agreed to serve again as Artistic Director. With years of experience as both musician and administrator, Stephen has been very helpful in many ways—including building our website.
With this strong team, our growing group of musicians from near and far, and our hard-working board, we're ready to meet the goals we've set:
To become the not-to-be-missed event in Blue Hill every summer. The general "buzz" after each concert and the enthusiasm of every one of the musicians who have participated tell us that we're well on our way to meeting this goal.
To involve as many community members, in as many ways, as possible. We're grateful to volunteers who have opened their homes to visiting artists, provided meals during rehearsal days, hosted special events, and helped with publicity and the many details of concert production. With an expanded schedule, there will be more ways to help.
To continue to build Blue Hill Bach as a strong organization.
We've come a long way in a short time. We have a clear mission, a solid board, and sound budgeting and business procedures. There's more on the horizon, and we hope you'll become involved in this exciting phase of Blue Hill Bach's life.
How can you help? First, put next summer's festival on your calendar, and tell others about the wonderful music Blue Hill Bach is bringing to the area. Then think about the ways in which you might lend a hand, and let us know how you want to be involved.
Finally, please consider making a generous gift to Blue Hill Bach. Our fundraising goal for next summer's festival is $12,000. As a Friend of Blue Hill Bach, you will receive priority seating at all concerts. For your gift of $100 or more you'll be invited to a special event next summer. Sponsor one of our visiting artists for a gift of $500, or be recognized as the sponsor of one of our concerts— $1,000 will underwrite one of the chamber concerts, $2,000 for the cantata concert. An exclusive opportunity to become the festival sponsor is available for a contribution of $5,000.
Ticket sales do not come close to covering the cost of producing concerts, so your gift in any amount is important. All contributions are tax-deductible when made via our fiscal sponsor, Fractured Atlas. Please send your gift, made out to Fractured Atlas, to Blue Hill Bach, P.O. Box 428, Blue Hill 04614. Or you may donate online at
www.fracturedatlas.org/site/contribute/donate/5999.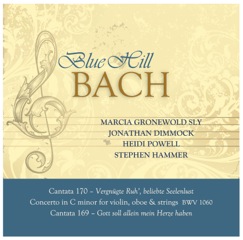 With your support, Blue Hill Bach will present another season—and we hope, many more—of fine vocal and instrumental music in Downeast Maine.  Thank you!
Best regards,



Marcia Gronewold Sly
Director