Dear Friends of Blue Hill Bach,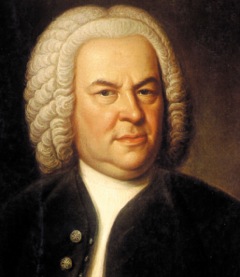 When J.S. Bach was creating incredibly beautiful, profound, and uplifting music, it was against the backdrop of the Thirty Years' War, a series of conflicts that had decimated central Europe just a generation earlier. Think of how the lines from Cantata 12, which we performed in Blue Hill last summer, must have consoled listeners: "…all pain will yet be only a little thing. After the rain blessing blossoms, all weather passes away."
Music is a balm like none other. It has the power to heal broken hearts and spirits, and it brings people together in a neutral space of shared experience. Blue Hill Bach is dedicated to serving a positive role in our community, involving singers and instrumentalists from near and far, a growing audience, and volunteers who work to pull it all together.
This past year we've taken on new challenges, including making a video recording that was live-streamed to hundreds of music-lovers across the country, and venturing beyond the Blue Hill Peninsula to perform for new, enthusiastic audiences in Cape Elizabeth and Bangor. Our "fringe" events—Bach's Lunch with John Finney, violinist Jude Ziliak's recital, and the book event with authors Robert and Traute Marshall—all packed the Blue Hill Library's Howard Room.
Our performance of Handel's Messiah in December was a great success—in spite of the first blizzard of the season visiting us that day! And we were delighted to welcome organist Ray Cornils for our celebration of Bach's birthday. Ray was a hit with a group of school kids who attended our outreach program, "An Introduction to the Pipe Organ," and he was joined by Kevin Birch, Gerald Wheeler, and Lorna and Carlton Russell to lead an enthusiastic group on an "organ crawl" to visit four local pipe organs.
Our plans for the summer festival, July 20-22, include Bach's Mass in F major, the Brandenburg Concerto #3, a production of Handel's Terpsicore that will include baroque dance, and much more.
We can't do all of this without your support. I hope that in addition to giving generously to our annual campaign, you'll consider getting involved with Blue Hill Bach in other ways—providing food for visiting musicians, hosting an artist or two in your home, helping to get the word out through all kinds of publicity, ushering or setting up for concerts, or serving on a committee or the Blue Hill Bach board. Most importantly, I hope you'll come to as many of our events as possible.
We need music in our lives. Thank you for supporting fine baroque music in downeast Maine – and if you've recently made a gift, thank you!
Sincerely,



Marcia Gronewold Sly
Executive Director
Please click this button to make a gift using PayPal or a credit card:

or phone (207) 613-5454. And if you'd like to volunteer, please let us know!
Blue Hill Bach is a nonprofit public charity operating under Section 501(c)(3) and in compliance with Section 170(c) of the Internal Revenue Service Code. IRS Identification Number 45-4334021.