Dear Friends of Blue Hill Bach,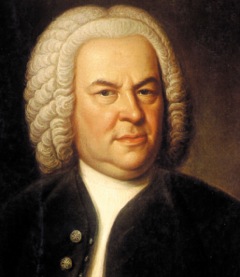 So much has been happening for Blue Hill Bach!
At this summer's Festival our ensemble of players and singers created musical magic. Some say the high point was our sold-out al fresco performance of Handel's opera, Acis and Galatea, on a stunningly beautiful day, with Blue Hill Bay as the backdrop.
In addition to artistic successes, we received our first grant from the Maine Community Foundation, in support of our Young Artist Fellowship, and we were bowled over by the response to our first business sponsorship campaign.
And in September, we received word from the Internal Revenue Service that our application for tax-exempt status had been approved. We are pleased that our mission and programs have been recognized as a public benefit. Now, when you want to make a gift to Blue Hill Bach, it will come to us directly rather than via our fiscal sponsor.
Looking ahead, we're planning for our fifth season next summer, with festival dates set for July 30 – August 1. The repertoire is still being chosen, but you can be sure that it will be as varied and satisfying as what we've offered so far.
In the meantime, we will present Handel's Messiah, on Saturday, December 20 with a small ensemble drawn from our finest local Baroque specialists. In what has become a Blue Hill Bach tradition, the audience will be invited to join in singing the "Hallelujah" chorus at the evening's end.  Please visit our home page or phone (540) 539-5880 for details and for ticket information.
All of this is possible only with your financial support, so as you plan your year-end giving, please include Blue Hill Bach among the organizations that benefit from your generosity. Tax-deductible donations may be made by check payable to Blue Hill Bach, P.O. Box 428, Blue Hill ME 04614, or easily through PayPal by clicking the button below. 
And please let us know if you'd like to help with our upcoming season. Just give us a call at (207) 613-5454 or send an e-mail to info@bluehillbach.org!
Thank you for supporting Blue Hill Bach.
Sincerely,



Marcia Gronewold Sly
Executive Director
Blue Hill Bach is a nonprofit public charity operating under Section 501(c)(3) and in compliance with Section 170(c) of the Internal Revenue Service Code. IRS Identification Number 45-4334021.