Mission and History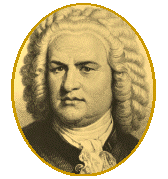 Completing the musical tapestry of the Blue Hill Peninsula –
Baroque music as it was meant to be heard.
The mission of Blue Hill Bach is to present historically informed performances, recordings, and educational programs that explore vocal and instrumental music of the Baroque, as well as repertoire that demonstrates the place of Baroque music within the continuum of music history.
Blue Hill Bach presented its first concert on August 17, 2011, at St. Francis by the Sea Episcopal Church.  Brought together by mezzo-soprano and arts administrator Marcia Gronewold Sly, an ensemble of early music specialists—one to a part—performed an all-Bach program to a standing-room-only audience.
The program's repertoire included the Prelude and Fugue in E-flat, Cantatas 169 and 170 for solo alto, and the Double Concerto in c minor for violin and oboe.  The ensemble included musicians who represent the finest in early music:  organist Jonathan Dimmock of San Francisco; Brooklin's Marcia Gronewold Sly, mezzo-soprano; Heidi Powell, violin soloist/first violin, of Ellsworth; violinist Richard Hsu of Ellsworth; Rachel Evans, viola, from New York City; cellist Lisa Nielson of Cleveland, Ohio; oboe soloist Stephen Hammer, of Tivoli, New York; Joyce Alper, oboe, of Boston; Owen Watkins, English horn, of Portsmouth, N.H.; and Deer Isle resident Gerald Wheeler, harpsichord.  A fifteen-voice choir of mostly local singers sang the closing chorale, which was then repeated by the entire audience.
For more information, e-mail info@bluehillbach.org or phone 207.590.2677.