2018 Blue Hill Bach Festival Artists
Jennifer Bates
soprano
Kayla M'Lynn Gayton
soprano
Gail MacGowan
soprano
Nacole Palmer
soprano
Nola Richardson
soprano
Catharine Cloutier
mezzo-soprano
Marcia Gronewold Sly
mezzo-soprano
Elenore Tarr
mezzo-soprano
Jay Carter
countertenor
Dann Coakwell
tenor
Zachary James Fischer
tenor
Marville Young Artist Fellow
Francis John Vogt
tenor
John David Adams
bass
Andrew Cloutier
bass
Jacob Cooper
bass
Chloe Fedor, Lisa Rautenberg, Jeremy Rhizor, and Anatole Wieck
violin
Daniel Elyar
viola
Sarah Freiberg
cello
Anne Trout
bass
Catherine Bull
and
Andrea LeBlanc
flauto traverso
Stephen Hammer
and
Priscilla Herreid
oboe
Clay Zeller-Townson
oboe and bassoon
Andrew Schwartz
bassoon
Josh Cohen,
and
Timothy Will
trumpet
Steven Marquardt,
trumpet and horn
Michelle Humphreys
percussion
John Finney
organ, harpsichord, and conductor
Abraham Ross
organ and harpsichord
Grant Herreid
lute, tenor oboe, and conductor
Carlos Fittante
dancer, choreographer, and stage director
Artist Biographies
Bass-baritone John David Adams has appeared in concert, opera, recital, and professional vocal ensembles across the country, in repertoire ranging from Baroque masterworks to world premier compositions. He is a member of Maine's professional early music ensemble St. Mary Schola, and a featured artist at the Blue Hill Bach, White Mountain Bach, and Portland Early Music festivals. An active concert soloist, his engagements include the San Francisco Symphony, Berkeley Symphony, Bangor Symphony, San Francisco Bach Choir, North Shore Philharmonic, Maine Pro Musica, Marin Chamber Orchestra, Chorus Pro Musica, Vox Nova Chamber Choir, Masterworks Chorale, Oratorio Chorale, and Lincoln Arts Festival. Opera and musical stage credits include productions by Opera Boston, San Francisco Lyric Opera, Berkeley Opera, Granite State Opera, PORTopera, Apollo Opera, and New England Light Opera. He studied voice and opera at the Hartt School of Music and San Francisco Conservatory of Music, and currently serves on the voice faculty at Bay Chamber Concerts Music School.
A Maine native, soprano Jennifer Bates enjoys a multifaceted career in the opera, concert and recital worlds. Recent engagements include the role Pepik in the NY Philharmonic production of 'The Cunning Little Vixen,' multiple appearances with NY City Opera, Zemlinsky's 'Der Zwerg' with the American Symphony Orchestra, and has been the featured soloist at the Bach Vespers Cantata Series for the past eight seasons, just steps from Lincoln Center. Highlights of previous seasons have included performances at Carnegie Hall, singing Haydn's 'Lord Nelson Mass' with the New England Symphonic Ensemble, and many European engagements, including Elgar's 'The Kingdom' with Maestro Leonard Slatkin and the Philharmonia in the prestigious Three Choirs Festival, Haydn's 'Creation' with Robert Tear at the Dartington International Summer Festival, Fauré's 'Requiem' with Sir David Willcocks at Royal Albert Hall, and Verdi's 'Requiem' at Windsor Castle. Ms. Bates was a Chamber Music Fellow at the Aspen Festival, and a Scholar at the Steans Institute for Singers at the Ravinia Festival in Chicago.
Catherine Bull is co-founder and principal flutist of both Harmonie Universelle and the Atlanta Baroque Orchestra. She holds the Bachelor of Music with Honors degree from the University of North Carolina – Chapel Hill, where she wrote her thesis under the direction of William S. Newman, and Master's degrees in Early Music from the New England Conservatory and in modern flute from the University of Alabama. Her baroque-flute teachers include Wilbert Hazelzet and Nicholas McGegan, and participated in masterclasses with Frans Brüggen and Bart Kuijken. As a modern flutist she has worked with Peter Lloyd, Severino Gazzelloni, and William Bennett. Most recently she studied with Frank Theuns with a fellowship from the King Baudouin Foundation of Belgium. Other fellowships that she has received included those from the Rotary International Foundation and the National Endowment for the Arts. Together with harpsichordist Daniel Pyle she has performed at the Early Music Festivals of Utrecht, Boston, and Berkeley (California).
American countertenor Jay Carter has gained recognition as one of the nation's finest. Recent appearances include Bach's St. Matthew Passion with the American Bach Soloists and the Choir of St. Thomas Church, Handel's Messiah with the National Symphony, and Philharmonia Baroque Orchestra, Handel's Saul with Musica Vocale and the Kansas City Baroque Consortium, Handel's Jeptha with Ars Lyrica, and the North American Premiere of John Tavener's Lament for Jerusalem with the Choral Arts Society of Washington. He also performs works from the modern countertenor repertoire and has premiered works by John Tavener, Augusta Read Thomas, Chester Alwes, and Anthony Maglione. He received a Masters in Music from the Yale School of Music and Institute of Sacred Music where he was a pupil of Simon Carrington, Judith Malafronte, and James Taylor. He received his undergraduate degree from William Jewell College where he studied voice with Arnold Epley. He currently lives in Liberty, Missouri with his family, and serves as Artist-in-residence at William Jewell College where he mentors undergraduate music students and leads the Schola Cantorum.
Andrew Cloutier, baritone, is a music major with a vocal concentration at the University of Maine where he has performed in ensembles that include Opera Workshop, Oratorio Society, and Orono's chamber choir, Euphony. His wide vocal range makes him a desirable vocal performer. He also served as director of the University's men's a cappella group, The Maine Steiners, and is a past president of the University Singers. Andrew has studied voice under Marcia Gronewold Sly, Isaac Bray and Diana Brookes Brown and classical guitar under Richard Kenefic. He plays oboe with the University concert band and has appeared with the Gilbert and Sullivan Society and the Somerset Consort. He is a regular performer with the Blue Hill Bach Chorus and serves as their stage manager.
Catharine Cloutier, mezzo-soprano, is a second year Historical Performance Master's candidate at the Longy School of Music where she studies with Ryan Turner. She holds a degree in Music Education from the University of Maine in Orono, where she studied with Francis John Vogt and performed in many ensembles including the University of Maine Singers and Orono's chamber choir, Euphony. She also served as director of Renaissance, the University's premier women's a cappella group. Catharine has toured New England, New York, Ireland, and the United Kingdom with her ensembles, and performs regularly with the Somerset Consort and Blue Hill Bach, in which she was the Marville Young Artist Fellow for Blue Hill Bach's 2017 summer festival. Catharine has been a part of many performances while at Longy, including Pergolesi's Stabat Mater with the Longy Conservatory Orchestra & Choir, programs of medieval & early American music with the newly formed Calyx Quartet, and the Boston Camerata's production "Tristan & Iseult: A Medieval Romance in Poetry and Music" as Iseult of the White Hands.
Dann Coakwell, tenor, has been praised as a "clear-voiced and eloquent … vivid storyteller" (The New York Times), with "a gorgeous lyric tenor that could threaten or caress on the turn of a dime" (The Dallas Morning News). He can be heard as a soloist on the Grammy-winning The Sacred Spirit of Russia (Harmonia Mundi, 2014), as well as the the Grammy-nominated Considering Matthew Shepard (Harmonia Mundi, 2016) and Mohammed Fairouz: Zabur (Naxos, 2016), with the Indianapolis Symphony Choir and Orchestra. Coakwell has performed as a soloist internationally under acclaimed conductors such as Helmuth Rilling, Masaaki Suzuki, William Christie, Nicholas McGegan, Matthew Halls, and Craig Hella Johnson. He has performed multiple times in Carnegie Hall and Lincoln Center in New York, and he has appeared as a soloist with organizations such as Internationale Bachakademie Stuttgart in Germany, Bach Collegium Japan, Oregon Bach Festival, Conspirare, Philharmonia Baroque Orchestra in San Francisco, Portland Baroque Orchestra, Indianapolis Baroque Orchestra, and the symphony orchestras of Kansas City, Nashville, Charlotte, Indianapolis, and Quad Cities.
A native of the Washington, D.C. area, baroque trumpeter Josh Cohen is greatly sought after by leading early music ensembles throughout North America. The principal baroque trumpet with the Washington Bach Consort, he has also performed as principal and solo trumpet for ensembles such as Studio de Musique Ancienne de Montreal, Arion (Montreal), Bach Sinfonia (Washington D.C.), Aston Magna (Boston) Musica Maris (Rhode Island), Houston Bach Society, Ensemble Telemann (Montreal), and participated in festivals such as the Indiana Festival of Early Music, International Festival of Baroque Music at Lameque (N.B. Canada) and the Bach Festival of Montreal. Mr. Cohen has recorded some of the most famous and demanding works for baroque trumpet. His recording of Vivaldi's Gloria with Ensemble Caprice won the Juno award for Best Album of the Year in the vocal category. Mr. Cohen received a M.M. from McGill University and a B.M. from the New England Conservatory of Music.
Jacob Cooper's ebullient stage presence has been recognized on the opera stage ("stunning" – The Boston Globe), in recital, and as a dynamic component of ensembles. He is a member of many of New England's premiere period ensembles, including a recent appearance as Curio in Boston Baroque's Giulio Cesare, and solo turns with the Handel + Haydn Society, Emmanuel Music, and Arcadia Players. Other performances have included the Winchendon Music Festival, Colla Parte sackbut ensemble, Juventas New Music Ensemble, the Weckmann Project, and solos with Monadnock Chorus, the Heritage Chorale, and the Falmouth Chorale. He sings with a range of ensembles, including Boston Baroque, Odyssey Opera, Boston Modern Opera Project, and Marsh Chapel Choir, among others. An active church musician, he currently sings at Church of the Advent in Boston.
Daniel Elyar is an active performer and recording artist specializing in Baroque performance practice with ensembles in Europe and North America that include Tafelmusik, the Utrecht Baroque Consort, Concerto d'Amsterdam, Teatro Lirico, Concerto Palatino, Les Arts Florissants, the Boston Early Music Festival Orchestra, the New York Collegium, The King's Noyse, Ensemble REBEL (NYC), and the Trinity Baroque Orchestra Mr. Elyar has taught for over fifteen years at the Settlement Music School in Philadelphia and is full-time faculty staff there. Mr. Elyar holds a Bachelor of Music degree from the Cleveland Institute of Music, an Artist's Diploma from the Sweelinck Conservatory (Amsterdam) and a Masters of Music from the Royal Conservatory (the Hague). He has recorded for Chandos, Naxos, ELECTRA, ATMA, and Musica Omnia, for which he was nominated for a Grammy for his work.
Transcending her humble musical beginnings involving a macaroni box disguised as a violin, Chloe Fedor has since received critical acclaim for her "lovely, plush, seductive tone" (New York Times) and appears as soloist, concertmaster, and chamber musician in period ensembles throughout the country. She can be seen and heard performing with Trinity Wall Street Baroque Orchestra, The Sebastians, Early Music New York, Clarion Music Society, New York Baroque Incorporated, Quodlibet Ensemble, The American Classical Orchestra, Oregon Bach Festival, and the Bach Society of Charleston. She completed her studies at The Eastman School of Music and The Juilliard School, receiving two Master of Music degrees from the latter, both in Violin and Historical Violin Performance. Miss Fedor is one of ten Juilliard graduates to have received the esteemed Career Advancement Fellowship, and she enthusiastically continues her music-making and teaching from her New York City base.
John Finney has been recognized as a leading figure in the Boston early music scene. He is the Distinguished Artist-in-Residence at Boston College, where he serves as Director of the University Chorale and Conductor of the Boston College Symphony Orchestra. Associate Conductor and Chorusmaster of Boston's Handel and Haydn Society for 27 years, he is the conductor of the Heritage Chorale in Framingham and Director of Music at the Wellesley Hills Congregational Church. He has served on the faculty of The Boston Conservatory and taught for six years at the Academy for Early Music in Bressanone, Italy. Mr. Finney holds degrees in organ performance from the Oberlin College Conservatory of Music and The Boston Conservatory, and has concertized throughout the United States and Europe as organist and harpsichordist.
Zachary James Fisher, tenor, is the 2018 Marville Young Artist Fellow. A senior at the University of Maine, he is majoring in Music Education and Music Performance. As a Vice President of the University Singers, Zachary oversaw the 2018 spring tour. He is also a member of the critically acclaimed choir 'Euphony' and the Gilbert & Sullivan Society of Maine. He recently started the position as Assistant Conductor for the Bangor Area Children's Choir, and sang at Carnegie Hall under the direction of Dr. Dennis Cox. Zachary has sung in the Blue Hill Bach ensemble since 2016, performed in the motet ensemble for the 2017 Summer Festival, and made his solo debut in the 2017 performance of Handel's Messiah.
Carlos Fittante is a dance artist of remarkable diversity who specializes in Balinese and Baroque dance. He is a graduate of the School of American Ballet and has a BA in Dance from Empire State College (SUNY). Since 1990 he has been the artistic director of BALAM Dance Theatre (BALAM), a contemporary dance company inspired by Balinese theatre and has performed and studied extensively in Bali, Indonesia. He has performed throughout the United States as well as internationally inluding Japan, Korea, Bali, England, Germany, and Mexico. In July 2000 he presented his fusion style story ballet, "Ramayana-Abduction of Sita," at the International Bali Arts Festival where it received critical acclaim. He danced with the New York Baroque Dance Company for fourteen years and has been featured as a soloist in a number of Baroque operas including New York City Opera's production of Handel's, "Rinaldo," Boston Early Music Festival's production of Lully's, "Thesee," and Apollo's Fire's production of Rameau's, "Les Indes Gallante." His choreographic work includes East/West fusion, Contemporary, and Baroque and has been presented at Queer Moves Festival (NYC), D.U.M.B.O. Dance Festival, Staten Island Ballet, New Choreographers on Pointe (NYC), New York Baroque Dance Company, Queens Museum of Art to mention a few. He teaches ""Mask & Gesture" the Lee Strasberg Theatre & Film Institute and movement at Peridance Center in NYC.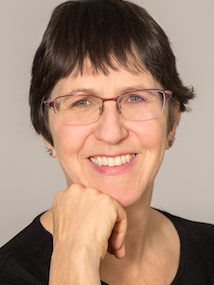 Sarah Freiberg is a tenured member of the Handel and Haydn Society. She has performed with Boston Baroque, the New York Collegium, Philharmonia Baroque Orchestra (San Francisco), Portland Baroque (Oregon), Seattle Baroque, the Boston Early Music Festival, Blue Hill Bach, and Arion (Montreal). As a corresponding editor for STRINGS magazine, she has contributed dozens of articles and reviews on a wide range of subjects. Ms. Freiberg edited the long forgotten Guerini cello sonatas for both PRB Productions and Broude Brothers, and recorded both Guerini and Laurenti cello sonatas for Centaur. As well as teaching in the Historical Performance department at Boston University, she is Chair of Strings at the Powers Music School in Belmont and teaches at the Amherst Early Music Festival. Sarah received her D.M.A. and M.M. degrees from the State University of New York at Stony Brook, and holds degrees from the San Francisco Conservatory, Brown University and the Mozarteum in Salzburg, Austria. Ms. Freiberg can be heard on numerous recordings
Kayla M'Lynn Gayton attends the University of Maine where she is pursuing bachelor's degrees in Music Education and Vocal Performance. A student of Francis John Vogt, Kayla is a chorus member and frequent soloist for The University of Maine Singers and Orono's Chamber Choir, Euphony. She was recently the soprano soloist for The Oratorio Society's performance of Mozart's?Vesperae solennes de Dominica. Kayla has performed with the Gilbert and Sullivan Society of Maine, and participates in Blue Hill Bach's annual presentation of Handel's?Messiah.
Blue Hill Bach Artistic Director Stephen Hammer enjoys an eclectic musical life playing and teaching oboes and recorders of all periods. He has served as principal oboist of Musica Angelica, the American Bach Soloists, Boston's Handel and Haydn Society, the Bach Ensemble, Concert Royal, and the Clarion Music Society, and was for many years principal recorder for the Metropolitan Opera. A regular participant at the Aston Magna and Corona del Mar festivals, he has been a featured soloist with Great Performers at Lincoln Center and the Mostly Mozart, Tanglewood, Ravinia, Bruges, Regensburg, City of London, and BBC Proms festivals. His more than 200 recordings of solo, chamber, and orchestral music appear on the Decca l'Oiseau-lyre, EMI, Sony, Pro Arte, Dorian, Smithsonian, and other labels. He has taught at Bard College, Indiana University, the Oberlin Baroque Performance Institute and the Longy School of Music, and collaborates with the instrument-maker Joel Robinson in building replicas of historical oboes. After living in the snowy northeast for many years he recently relocated to the beautiful San Fernando Valley in sunny Los Angeles.
Grant Herreid performs frequently on early reeds, brass, strings and voice with Piffaro, Hesperus, and many other early music groups around the country. On the faculty at Yale University, he directs their Collegium Musicum and the Yale Baroque Opera Project (YBOP). Grant also directs the New York Continuo Collective. A noted teacher and educator, he is a familiar presence at many summer workshops, and was the recipient of Early Music America's Laurette Goldberg award for excellence in early music outreach and education. Grant appeared on Broadway playing hurdy gurdy, lute, theorbo, cittern and percussion in Shakespeare's Twelfth Night and Richard III, starring Mark Rylance and Stephen Fry. He devotes much of his time to exploring the esoteric unwritten traditions of early music with the ensembles Ex Umbris and Ensemble Viscera, enterprises profoundly affected by the loss of his dear friends, long-time collaborator Tom Zajac and teacher and colleague Pat O'Brien.
Priscilla Herreid plays period oboes, recorders, and a multitude of renaissance wind instruments with some of the finest ensembles in the US and abroad. She appears regularly with Piffaro, The Handel + Haydn Society, Trinity Baroque Orchestra, Hesperus, Tempesta di Mare, and The Sebastians, and can often be seen with Boston Baroque, Portland Baroque, Venice Baroque, Philharmonia Baroque, Tenet, Ex Umbris, The Waverly Consort, New York Baroque Inc., and The City Musick. Priscilla was part of the onstage band for the Shakespeare on Broadway productions of Twelfth Night and Richard III, starring Mark Rylance. For several years, she was the soprano at various New York City parishes that celebrate the Latin mass, and still sings occasionally for the mass around NY and CT. Priscilla's playing has been called "downright amazing" by the Philadelphia Inquirer, "particularly fine" by the Washington Post, and the New York Times has praised her "soaring recorder, gorgeously played…" She is a graduate of Temple University and The Juilliard School.
Singled out as "musically outstanding and visually delightful" (Cleveland Plain Dealer), and for her ability to make "the intent of the music come to life" (Broadway World), Michelle Humphreys performs music of the Baroque and modern eras, with frequent forays into music that falls between. She plays percussion and timpani with ensembles around the east coast of the US, including Opera Lafayette, Tempesta di Mare, Washington Bach Consort, and Two Rivers Chamber Orchestra, and also as soloist. A dedicated and creative teacher, Michelle joined the faculty of Towson University in 2016 as Assistant Professor of Percussion, and serves on the artist faculty of National Music Festival. She is a member of the Vic Firth Education Team, a frequent clinician, and a proud endorser of Grover Pro Percussion and Zildjian Cymbals.
Flutist Andrea LeBlanc's performances have been described as "sweetly lyrical," "excellent throughout," and "effortlessly played." She performs regularly with the Handel and Haydn Society, Boston Baroque, Grand Harmonie, and Cambridge Concentus, and has also appeared with the Folger Consort in Washington, D.C. and in 2009 performed Bach's St. Matthew Passion on the Cambridge Concentus tour of Japan under the direction of Joshua Rifkin. She is principal flutist of Arcadia Players and L'Academie, and performs chamber music of the late-classical and early-romantic periods with pianist David Hyun-Su Kim. In 2012 Ms. LeBlanc became the first Baroque artist to participate in Music at Eden's Edge Emerging Artist program, and she was subsequently invited to become a full member. Ms. LeBlanc holds a B.Mus. with honors and distinction in performance from New England Conservatory and a M.Mus. from the University of Massachusetts Amherst, where she was a teaching assistant in flute and early music. She spent a year furthering her study of the traverso at the Royal Conservatory in The Hague (Netherlands). She has studied extensively with Christopher Krueger and Kate Clark.
Gail MacGowan, soprano, has extensive solo and ensemble experience, appearing in Germany with the Berlin Philharmonic New Music Festival, Stuttgart's Musica Nova, Neue Vokalsolisten, and Stuttgarter Doppelquartet, Frankfurt's Ensemble Modern, and the Thuringian Bach Festival. Additional European credits include the Heidenheim Opera Festival, Warsaw Fall Festival, Italy's Montepulciano Festival, Orchestre de la Suisse Romande, Hungary's Capella Savaria, and Paris's Opéra de la Bastille. In this country, she has been a member of American Bach Soloists, Philharmonia Baroque Chorale, and San Francisco Choral Artists, and currently performs with San Francisco Renaissance Voices. She appeared as soloist in the CBS television special A Christmas Without Snow and in the national broadcast of the Sing-It-Yourself Messiah from San Francisco's Davies Symphony Hall. She holds a Master of Music degree from the San Francisco Conservatory and attended the Stuttgart Conservatory.
Steven Marquardt performs exclusively on historical instruments, doubling on Baroque Trumpet and Natural Horn. Since relocating to New York City in 2015, Steven has quickly established himself as a freelancer, making regular appearances with Trinity Baroque Orchestra, Apollo's Fire, The American Classical Orchestra, Bach Vespers at Holy Trinity, and Clarion Society. Highlights for the 2017-18 season include performances of Handel's Israel in Egypt with Apollo's Fire, Bach cantatas on Baroque Horn with Bach Collegium Philadelphia, and playing both horn and trumpet on Bach's Mass in B-Minor with the Blue Hill Bach Festival. Originally hailing from Burnsville, Minnesota, Steven is a graduate of Indiana University (M.M.) and Concordia College-Moorhead (B.M.). Steven resides in New York City with his wife, Marissa, and their cat, Marvin.
A frequent oratorio and concert artist, soprano Nacole Palmer recently moved to Maine from New York City, where she was based for 14 years. Carnegie Hall debut: Handel's Messiah with the Oratorio Society of New York. Lincoln Center debut: Bach's Christmas Oratorio with the Riverside Choral Society. Other solo credits include acclaimed Bach's St. John Passion and Orff's Carmina Burana with Seraphic Fire of Miami; Haydn's Creation with the Ulster Choral Society; Mozart's Mass in C Minor with The Choir of Trinity Wall Street, and Graun's Cleopatra e Cesare with The Clarion Music Society. Solo recordings include the soprano role of Haydn's Theresienmesse, Schopfungsmesse, and Harmoniemesse from Haydn's Complete Masses with Trinity Wall Street and conductor Jane Glover (NAXOS label), and an upcoming recording of Songs of Ishmael, a song cycle that was written for Ms. Palmer and fellow soprano Molly Quinn by conductor/composer James Blachly. Nacole is the co-artistic director of Zenith Ensemble, a new professional vocal ensemble that is based in Maine, New Hampshire, and Vermont. www.nacolepalmer.com, www.zenithensemble.com
Violinist Lisa Rautenberg performs and records widely as a soloist and chamber musician. She gave her New York City solo debut with Concert Royale at the Mostly Mozart Festival in Alice Tully Hall, and performed her New York City recital debut in Merkin Hall playing virtuoso masters for the baroque violin. Lisa can be heard on over 100 recordings on labels such as Champignon International, SONY Classical, Virgin Classics, Newport Classics, MCA, Decca, Nonesuch, Telarc, and Deutsche Grammophone. She has performed concertos in many major American and European concert halls including Carnegie Hall, Alice Tully Hall, Kennedy Center, Orchestra Hall Chicago, Boston Symphony Hall, Hercules Hall, Concertgebouw, and BBC London. Associate Concertmaster of the Hartford Symphony and leader of Fanfare Consort, Lisa has often performed with Arcadia Players. She holds a degree with distinction in violin performance from Indiana University, where she was a student of Josef Gingold, and also studied early violin techniques with Marilyn McDonald.
Noted for playing "virtuosically but with fluid grace" by the New York Times, violinist Jeremy Rhizor is the founder and director of the Academy of Sacred Drama- an organization that explores contemporary issues and culture through the philosophical and storytelling lens of Baroque oratorio. He has recently led Baroque oratorios by Stradella, Pasquini, and Scarlatti through the Academy and for the Festival of Sacred Arts in Sweden. In recent solo performances in New York City and Sweden, he has showcased seventeenth-century Italian composers such as Corelli, Stradella, and Caldara. Past seasons included a performance for the 40th Anniversary Celebration of Music Before 1800 and a recital tour in Nova Scotia. Mr. Rhizor performs with many period-instrument ensembles such as Trinity Baroque Orchestra, the Handel and Haydn Society, and the American Classical Orchestra. Mr. Rhizor's interests include seventeenth-century Roman oratorio and the relationship between the social and personal aspects of marriage and friendship.
Australian soprano Nola Richardson has been praised by the New York Times for her "beautiful tone" and the Washington Post for her "astonishing balance and accuracy", "crystalline diction" and "natural-sounding ease". A top prizewinner in the Audrey Rooney Bach, the Bethlehem Bach, the Handel Aria Competitions, she performs frequently around the country. Nola has performed as a soloist with the Baltimore Symphony, the Boston Pops, and stepped in on short notice last season to sing Handel's Messiah with the Colorado Symphony. Next season she will appear with Opera Lafayette (Handel's Radamisto), the American Bach Soloists (Bach Cantatas), the Baroque Chamber Orchestra of Colorado (BWV 51), Seraphic Fire (Korean Choral Treasures), the Baltimore Choral Arts Society (Brahm's Requiem), and tour internationally with Clarion and The English Consort in a concert production of Handel's Semele. She is currently pursuing a DMA at Yale. For more information please visit www.NolaRichardson.com.
Abraham Ross performs regularly as a soloist and an ensemble player with special interests in early music and twentieth-century repertoire. In May 2018, he completed the Masters of Music in Historical Performance at Oberlin Conservatory, where he studied organ with Jonathan Moyer and harpsichord with Mark Edwards. As a performer, he has appeared in concert venues throughout his home region of the northeastern United States, as well as in Canada and Argentina. This summer, he enjoyed a special collaboration with musicians at First Congregational Church of Los Angeles before a transition to North Carolina, where he will join Christopher Jacobson at Duke University Chapel for a year-long tenure as Organ Scholar. Abe enjoys engaging in dialogue with other artists, cooking and generally enjoying food, as well as hiking, skiing, and running.
Bassoonist Andrew Schwartz has appeared throughout the world as a soloist, chamber musician, and orchestral player. He is principal bassoon with The Handel & Hadyn Society, Boston Baroque, Trinity Baroque Orchestra, and The American Classical Orchestra. He has performed with many of the world's premiere period instrument organizations that include Philharmonia Baroque, The Aulos Ensemble, Wiener Akademie, The Age of Enlightment, Tafelmusic and Rebel. He was principal bassoon of the Royal Drottningholm Court Theatre Orchestra in Stockholm Sweden for fourteen summers. He has recorded extensively, including the entire chamber music works for winds and the late Operas of Mozart for Decca/ L'Oiseau Lyre. A native of Chicago, he received his Bachelor and Master of Music degrees from the Juilliard School. His wife, Jill LeVine, a professional photographer, and two teenage daughters, Hannah and Lena, spend summers at their home in Vermont.
Mezzo-soprano Marcia Gronewold Sly, founder and Executive Director of Blue Hill Bach, has appeared with organizations that include American Bach Soloists, Philharmonia Baroque Orchestra, San Francisco Opera, Bangor Symphony Orchestra, and the Kronos Quartet, working with such esteemed conductors as Kent Nagano, Nicholas McGegan, Joanne Falletta, and William McGlaughlin. She has sung in premier performances and recordings of numerous works. Marcia holds degrees from San Francisco Conservatory of Music, San Francisco State University, and Mills College. As a writer and arts administrator, she has worked with organizations that include San Francisco Opera, Northeast Historic Film, and the Young Musicians Program of U.C. Berkeley. She has taught voice at University of Maine, Orono, the Young Musicians Program, and San Francisco Community Music Center, and now teaches in her private studio in Brooklin.
Brooklin native Ellenore Tarr recently completed a Bachelor of Music at Houghton College in western New York. In the fall, she will be pursuing a Masters of Music in Choral Conducting. A regular member of the Blue Hill Bach ensemble since 2012, Elly has been heard as a soloist in Handel's Messiah, Vivaldi's Gloria, and Handel's Parnasso in festa. She has also performed locally with the Bagaduce Chorale, Gilbert & Sullivan Society of Maine, and Bagaduce Pops. She enjoys reading, writing, being outdoors, studying midwifery, leading worship, and hosting friends.
Bassist Anne Trout enjoys a varied career that embraces early music, contemporary performance, and traditional symphonic and chamber music repertoire. A resident of Boston, she has served as principal bass, toured, and recorded with the Handel and Haydn Society, the Boston Bach Ensemble, Boston Baroque and Emmanuel Music. She has been engaged by many organizations, including the Boston Early Music Festival, Smithsonian Chamber Orchestra, Cabrillo Festival, and Pepsico Summerfare, working with such noted artists as William Christie, Dennis Russell Davies, Christopher Hogwood, Peter Sellars, and Mark Morris. Ms. Trout appears frequently with the Baroque ensemble Rebel at Trinity Church in lower Manhattan, and is often heard with Musicians of Aston Magna. She studied at Indiana University, Wellesley College, and the University of Arizona. She serves on the faculties of the Longy School of Music, the Groton School and Boston College, and as a consultant and clinician for the annual Boston Bass Bash held in Cambridge. She has recorded for Telarc, London L'Oiseau-Lyre, Sony Classical, Erato, Dorian, and Centaur.
Francis John Vogt is the Director of Choral Activities at the University of Maine, where he conducts the University Singers and Oratorio Society, and teaches voice and choral conducting. He is music director of the critically acclaimed chamber choir EUPHONY, comprised of University of Maine alumni, faculty and students. The Orono based ensemble specializes in 20th and 21st century choral repertoire. Recently Vogt was assistant professor at Clarke University in Dubuque, Iowa where he taught choral music, world music, and western music history. In 2006 he was named Music Director of the Dubuque Chorale, only the second person to hold that title in its 35-year history. He has been a guest conductor, choral clinician and adjudicator in Maine, Massachusetts, New Hampshire, New York, Iowa, Illinois, Wisconsin, Missouri, and Kansas, and conducted the 2016 Maine All-State Mixed Chorus. He received degrees in Vocal Performance from the Hartt School of Music and the State University of New York College at Fredonia, and did doctoral work in Choral Conducting at the University of Missouri-Kansas City. He has performed, recorded, and toured nationally and internationally with the Dale Warland Singers and the Gregg Smith Singers, and has sung professionally with many renowned conductors.
Anatole Wieck teaches violin and viola at University of Maine, where he also conducts the Chamber Orchestra. Born in Latvia, Prof. Wieck received early musical training in Riga and Moscow. In 1973 he came to the U.S. to study at New York's Juilliard School, where he earned his Bachelor, Masters and Doctoral degrees. His principal teachers in Russia were Yuri Yankelevich and Zinaida Gilels; at Juilliard he studied with Ivan Galamian, Joseph Fuchs, Lillian Fuchs and Paul Doktor, and chamber music with members of the Juilliard String Quartet. He continued studies with composer-philosopher Iosif Andriasov. Prof. Wieck has performed and taught throughout North America, South America and Europe. He owns an 18th century viola d'amore and frequently performs baroque music following historic performance practice.
Timothy Will, trumpet, is a regular performer with many of New York's early music groups, including the Trinity Baroque Orchestra,The Bach Players of Holy Trinity, The Clarion Orchestra, and The American Classical Orchestra. He has recorded with Tafelmusik and Tempesta di Mare, and has been heard as a soloist in New York in J.S. Bach's Jauchzet Gott in allen Landen, BWV 51 and Telemann's Tafelmusik Suite in D. Timothy is a graduate of The Juilliard School and Yale University and has studied with Raymond Mase, Mark Gould, John Thiessen and Allan Dean.
Clay Zeller-Townson is a bassoonist, ensemble leader and educator living in New York City and Los Angeles. A performer of old bassoons, he plays with the leading period instrument ensembles in North America, including Tafelmusik Baroque Orchestra, Trinity Wall Street, Boston Baroque, Handel and Haydn Society, American Bach Soloists and Musica Angelica. He is the founder of Ruckus, a critically-acclaimed baroque band. Clay was born in Nova Scotia, was raised in Eastern North Carolina, and found his way to the Baroque Bassoon by way of the Tenor Saxophone. He has degrees from The Eastman School of Music and The Juilliard School.