2015 Blue Hill Bach Festival Artists
Sonja Tengblad
soprano
Abigail Lennox
soprano
Marcia Gronewold Sly
mezzo-soprano
Michael Albert
alto, violin
Jonas Budris
tenor
Francis John Vogt
tenor
John David Adams
bass
Bradford Gleim
bass
Lisa Rautenberg
and
Susanna Ogata
violin
Rachel Evans
viola
Sarah Freiberg
cello
Anne Trout
bass
Todd Williams
and
John Boden
horn
Stephen Hammer
and
Priscilla Herreid
oboe and recorder
Andrew Schwartz
bassoon
John Finney
organ, harpsichord and conductor
Gerald Wheeler
organ and harpsichord
Artist Biographies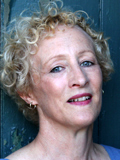 Marcia Gronewold Sly, who has a received high praise for her "clear, strong, luminous mezzo-soprano"  (San Francisco Examiner), is a versatile artist whose repertoire ranges from the Baroque to the avant-garde in opera, oratorio, and chamber music.  Working with such esteemed conductors as Kent Nagano, Nicholas McGegan, Joanne Falletta, and William McGlaughlin, Marcia has appeared with organizations that include Bangor Symphony Orchestra, American Bach Soloists, Philharmonia Baroque Orchestra, the Carmel Bach Festival, San Francisco Opera, and the Kronos Quartet. A founding member of two vocal ensembles dedicated to contemporary music, Modus Novus and Ariel, she has sung in premiere performances and recordings of numerous works. A graduate of San Francisco Conservatory of Music who began studying music and theater at University of Illinois, Ms. Gronewold Sly also holds a degree in Interdisciplinary Creative Arts from San Francisco State University and a Master of Fine Arts in Music Performance and Literature from Mills College.  She currently serves on the voice faculty at University of Maine, Orono, and as Executive Director of Blue Hill Bach, and teaches in her private studio in Brooklin, Maine.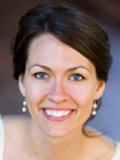 Praised by the Boston Globe for her "crystalline tone and graceful musicality", soprano
Sonja DuToit Tengblad is a versatile performer with credits spanning the Renaissance era through the most current composers of our time. Recent solo highlights include Purcell's King Arthur, Bach's Christmas Oratorio and Handel's Samson with the Boston Handel and Haydn Society, Knussen's Symphony No. 2 with the Boston Modern Orchestra Project, Mozart's Le Nozze di Figaro as Susanna, Brahm's Ein Deutsches Requiem with the National Lutheran Choir, as well as her Carnegie Hall and Lincoln Center debuts, both with the New York City Chamber Orchestra. She also performs with the 5-time Grammy-nominated Texas-based ensemble Conspirare, the Yale Choral Artists, the Oregon Bach Festival; Vox Humana, Texas, and Boston's Blue Heron, Emmanuel Music, the Lorelei Ensemble, and the Handel and Haydn Society Chorus, and is an avid proponent of new music.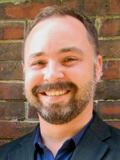 Michael Percy Albert has performed as a soloist for many orchestras and chamber ensembles on oboe, recorder, Baroque violin, and as countertenor throughout the U.S., Canada, and Europe. As a Baroque violinist and countertenor, Mr. Albert has performed with Seraphic Fire, the Firebird Orchestra, Ecclesia, Tableau, and St. Mary's Schola. A jazz oboist with Initial Ascent, a Toronto-based band, Michael has played fiddle and whistle with the Beggar Boys Celtic band, and principal oboe with the Portland and Bangor Symphonies, the North Shore Philharmonic Orchestra, and the orchestra of Colby College. Mr. Albert also composes and performs music for film scores with Maine composer Jan Broberg Carter. He can be heard on the CD labels "Initial Ascent" and "Sentences from the Womb," and in soundtracks for the P.B.S. documentaries "Haiti's Small Miracles" and "Sweet Ambition." A member of the faculty of Portland Conservatory of Music, he has also taught oboe and coached early music at Colby College. Mr. Albert received his education in performance from the University of Southern Maine, Interlochen, and the Longy School of Music.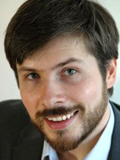 Tenor Jonas Budris performs as a soloist and in small ensembles, singing new works and early music with equal passion. As a concert soloist, he sang most recently with the Handel & Haydn Society in Bach's Magnificat and Christmas Oratorio. With the Boston Baroque ensemble, Mr. Budris performed as a soloist in Handel's Chandos Anthem No. 8 and Charpentier's Missa Assumpta est Maria. He sings regularly with Emmanuel Music as a soloist and chorister, both in their weekly Bach Cantata series and in their special evening concerts. He also sings with Canto Armonico and the Skylark Vocal Ensemble, performing sacred and secular choral music in a small chamber ensemble setting. Mr. Budris is a graduate of Harvard University, where he sang as a Choral Fellow with the University Choir and enjoyed his summer vacation touring six continents with the Harvard Krokodiloes. As a toddler, he once climbed up and stood on his seat during a BSO performance of Beethoven's Fifth Symphony and proceeded to "conduct" the piece along with Maestro Ozawa.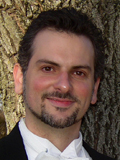 Tenor Francis John Vogt teaches voice at the University of Maine where he has also taught choral music and opera. He is Music Director of the Orono-based chamber choir Euphony. Recently he was assistant professor at Clarke College in Dubuque, Iowa where he conducted the Clarke Collegiate Singers and taught European and American music history, world music, and conducting. From 2006-2009 he was the Music Director of the Dubuque Chorale. He holds degrees in Vocal Performance from the Hartt School of Music and the State University of New York College at Fredonia, and is a candidate for the Doctor of Musical Arts degree in Choral Conducting from the University of Missouri-Kansas City. He has performed, recorded, and toured nationally and internationally with the Dale Warland Singers of Minneapolis/St. Paul, and the Gregg Smith Singers of New York City. Additional performing credits include appearances with the Connecticut Choral Artists, the Ohio Light Opera, the Connecticut Opera, the Maine Shakespeare Festival, and the Gilbert and Sullivan Society of Maine.  He was nominated for Best Male Singer at the International Gilbert & Sullivan Festival in Gettysburg, PA in June 2011.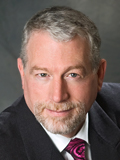 Bass John David Adams is acclaimed as a powerful and insightful soloist, his rich and flexible voice especially well-suited for Baroque literature, including Bach and Handel. He studied voice and opera at the Hartt School of Music and the San Francisco Conservatory of Music, establishing his music career in California before returning to New England where he now enjoys a busy schedule of performing engagements. A versatile artist, his concert repertoire spans works by Monteverdi, and Purcell, through Mozart, Haydn, Brahms, Bruckner, Verdi, and Vaughan Williams, to world-premier compositions. He has been featured in programs with the San Francisco Symphony, Berkeley Symphony, Berkeley Lyric Opera Orchestra, Marin Chamber Orchestra, North Shore Philharmonic, Arlington Philharmonic, New England Wind Symphony, Midcoast Symphony, Maine Pro Musica, Maine Music Society, Oratorio Chorale, Masterworks Chorale, St. Mary Schola, White Mountain Bach Festival, and Portland Early Music Festival. He is equally praised for portrayals in diverse opera and stage roles, from Cosi fan tutte to Sweeney Todd, in productions by Opera Boston, Granite State Opera, PORTopera, San Francisco Lyric Opera, Berkeley Opera, Apollo Opera, and New England Light Opera, to name a few.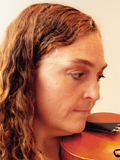 Violinist Lisa Rautenberg performs and records widely as a soloist and chamber musician. She gave her New York City solo debut with Concert Royale at the Mostly Mozart Festival in Alice Tully Hall, and performed her New York City recital debut in Merkin Hall playing virtuoso masters for the baroque violin. Lisa can be heard on over 100 recordings on labels such as Champignon International, SONY Classical, Virgin Classics, Newport Classics, MCA, Decca, Nonesuch, Telarc, and Deutsche Grammophone. She has performed concertos in many major American and European concert halls including Carnegie Hall, Alice Tully Hall, Kennedy Center, Orchestra Hall Chicago, Boston Symphony Hall, Hercules Hall, Concertgebouw, and BBC London. Associate Concertmaster of the Hartford Symphony and leader of Fanfare Consort, Lisa has often performed with Arcadia Players. She holds a degree with distinction in violin performance from Indiana University, where she was a student of Josef Gingold, and also studied early violin techniques with Marilyn McDonald.
Susanna Ogata received her Bachelor's and Master's degrees from the Eastman School of Music and completed an artist diploma at the Longy School of Music. She has performed recitals in New England, including such venues as Brandeis University, Wellesley College, and University of Massachusetts. She was also featured as solo violinist for the show, "I Love You, You're Perfect, Now Change." Ms. Ogata is committed to Baroque performance practice and has collaborated as chamber musician for such venues as Genesee Early Music Society, SO-HIP, and the Boston Early Music Festival. She is a member of the Handel and Haydn Society Chamber Orchestra and performs regularly with the Boston Modern Orchestra Project. Ms. Ogata collaborated as concertmaster for the contemporary ensemble, "Alarm Will Sound" in a recently released recording on the Nonesuch label. She also enjoys playing jazz with the "Harvey Diamond Quintet" which has been featured on WGBH and at the Acton Jazz Café.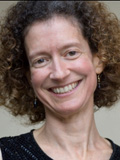 Rachel Evans, viola, has been a member of the Santa Fe Opera Orchestra, jazz group String Fever, contemporary music ensemble Continuum, and the Meridian Quartet. On period instruments she has performed across the globe with Sequentia and La Stravaganza Köln, and as a principal player with Apollo's Fire, Concert Royal, Washington Bach Consort, the Dryden Ensemble, Publick Musick, Rebel, New York Collegium, Foundling, and La Fiocco. She was a principal player and recitalist at the Carmel Bach Festival for many years and appeared at the Boston, Berkeley, and Utrecht Early Music Festivals, and the Victoria Festival in Australia. She can be heard on more than 20 recordings, spanning the Middle Ages to the present. As a sound and movement artist, Ms. Evans collaborated with Elaine Colandrea in "Venus: A Dance Dedicated to Love's Body" and "On the Nature of the Body." A recipient of the Coleman Chamber Music Award, she earned B.Mus. and M.Mus. degrees at The Juilliard School of Music.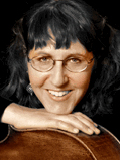 Sarah Freiberg is principal cellist of Boston Baroque and a tenured member of the Handel and Haydn Society. She has performed with the New York Collegium, Philharmonia Baroque Orchestra, Portland Baroque, Seattle Baroque, the Boston Early Music Festival and Arion. As a corresponding editor for STRINGS magazine, she has contributed numerous articles to that publication. Ms. Freiberg edited the Guerini cello sonatas for both PRB Productions and Broude Brothers, and recorded them and Laurenti sonatas for Centaur. She received her D.M.A. and M.M. degrees from S.U.N.Y. at Stony Brook, and holds degrees from the San Francisco Conservatory, Brown University, and the Mozarteum in Salzburg, Austria. She teaches in the historical performance department of Boston University and is chair of strings and chamber music at the Powers Music School in Belmont, MA. Ms. Freiberg can be heard on numerous recordings, including as soloist on a recent release of Boston Baroque performing works by Vivaldi and Geminiani.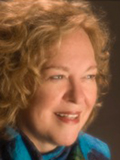 Bassist Anne Trout enjoys a varied career that embraces early music, contemporary performance, and traditional symphonic and chamber music repertoire. A resident of Boston, she has served as principal bass, toured, and recorded with the Handel and Haydn Society, the Boston Bach Ensemble, Boston Baroque and Emmanuel Music. She has been engaged by many organizations, including the Boston Early Music Festival, Smithsonian Chamber Orchestra, Cabrillo Festival, and Pepsico Summerfare, working with such noted artists as William Christie, Dennis Russell Davies, Christopher Hogwood, Peter Sellars, and Mark Morris. Ms. Trout appears frequently with the Baroque ensemble Rebel at Trinity Church in lower Manhattan, and is often heard with Musicians of Aston Magna. She studied at Indiana University, Wellesley College, and the University of Arizona. She serves on the faculties of the Longy School of Music, the Groton School and Boston College, and as a consultant and clinician for the annual Boston Bass Bash held in Cambridge. She has recorded for Telarc, London L'Oiseau-Lyre, Sony Classical, Erato, Dorian, and Centaur.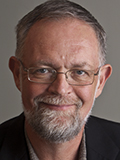 Blue Hill Bach's Artistic Director Stephen Hammer enjoys an eclectic musical life playing and teaching oboes and recorders of all periods. He is principal oboist of the Bach Ensemble, Concert Royal, Boston Handel and Haydn Society, Clarion Music Society, Columbia Festival Orchestra, and the Arcadia Players, plays recorder with Metropolitan Opera Orchestra, and was a co-founder and artistic director of the New York Collegium. He is a regular participant at the Aston Magna festival and workshops, and has been a featured soloist with Great Performers at Lincoln Center, the Academy of Ancient Music, and the Mostly Mozart, Boston Early Music, Tanglewood, Ravinia, Bruges, Regensburg, Bachsommer Arnstadt, Stockholm Early Music, City of London, and BBC Proms festivals. His more than 200 solo, chamber, obligato, and orchestral recordings appear on the Decca l'Oiseau-lyre, EMI, Sony, Pro Arte, Dorian, Smithsonian, and other labels. He teaches oboe at Bard College and the rhetoric of Baroque performance at the Longy School of Music, and also collaborates with the instrument-maker Joel Robinson in building replicas of historical oboes. He lives in Clermont, NY, in the beautiful Hudson River valley.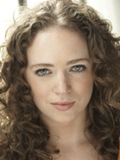 Oboist and recorder player Priscilla Herreid has been heard throughout the United States, Europe, and South America performing music from the 11th century to today. She is a member of Trinity Baroque Orchestra (NYC), the Sebastian Chamber Players, and PHOENIXtail, and has appeared with the Philharmonia Baroque, the Handel & Haydn Society, Orchester Wiener Akademie, and others. As a renaissance wind specialist she is a member of Piffaro and has performed with the Waverly Consort, Early Music New York, Hesperus, Ex Umbris, The Rose Ensemble, and Istanpitta. Ms. Herreid has also performed as principal oboist for Les Recontre Musicales en Vendee, under the direction of William Christie, and this season was part of the onstage band for the Globe Theatre's critically-acclaimed productions of Twelfth Night and Richard III on Broadway. Ms. Herreid received a master's degree from The Juilliard School, where she was a member of the inaugural class of Juilliard Historical Performance, and a bachelor's degree from Temple University.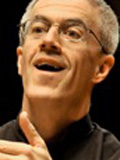 John Finney leads a very active musical career in and around Boston, Massachusetts. He is Distinguished Artist-in-Residence at Boston College, where he conducts two large ensembles, the 160-voice University Chorale of Boston College, and the 50-member Boston College Symphony Orchestra. He has served as organist and Director of Music for the Wellesley Hills Congregational Church since 1984. He has been the conductor of the Heritage Chorale in Framingham, Massachusetts since 1987, and has led that ensemble in acclaimed performances of many major choral works. He served as Associate Conductor and Chorusmaster of the world-renowned Handel+Haydn Society in Boston from 1990 until 2014. He performed as harpsichordist/organist and conductor at the 2013 Blue Hill Bach Festival, and is delighted to return to Blue Hill for the 2014 festival. He holds degrees in organ performance from the Oberlin College Conservatory of Music and The Boston Conservatory. He has served on the faculty of The Boston Conservatory and taught for six years at the Academy for Early Music in Bressanone, Italy.