Blue Hill Bach Festival Artists
Abigail Lennox
soprano
Nola Richardson
soprano
Marcia Gronewold Sly
mezzo-soprano
Lorna Stephens
mezzo-soprano
Michael Albert
countertenor, violin, and oboe
Catharine Cloutier
mezzo-soprano
Jonas Budris
tenor
Francis John Vogt
tenor
John David Adams
bass
Jacob Cooper
bass
Susanna Ogata
and
Jude Ziliak
violin
Lisa Rautenberg
violin and viola
Rachel Evans
viola
Sarah Freiberg
cello
Lucy Bardo
and
Max Treitler
viola da gamba
Anne Trout
bass
Josh Cohen, Robinson Pyle,
and
Timothy Will
trumpet
Ben Harms
percussion
Stephen Hammer
and
Priscilla Herreid
oboe and recorder
Jeanine Krause
tenor oboe
Andrew Schwartz
bassoon
John Finney
organ, harpsichord, and conductor
Abraham Ross
organ, harpsichord, and cello
Marville Young Artist Fellow
Gerald Wheeler
organ and harpsichord
Artist Biographies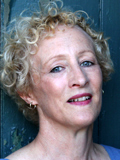 Marcia Gronewold Sly, who has a received high praise for her "clear, strong, luminous mezzo-soprano" (San Francisco Examiner), is a versatile artist whose repertoire ranges from the Baroque to the avant-garde in opera, oratorio, and chamber music. Working with such esteemed conductors as Kent Nagano, Nicholas McGegan, Joanne Falletta, and William McGlaughlin, Marcia has appeared with organizations that include Bangor Symphony Orchestra, American Bach Soloists, Philharmonia Baroque Orchestra, the Carmel Bach Festival, San Francisco Opera, and the Kronos Quartet. A founding member of two vocal ensembles dedicated to contemporary music, Modus Novus and Ariel, she has sung in premiere performances and recordings of numerous works. A graduate of San Francisco Conservatory of Music who began studying music and theater at University of Illinois, Ms. Gronewold Sly also holds a degree in Interdisciplinary Creative Arts from San Francisco State University and a Master of Fine Arts in Music Performance and Literature from Mills College. She currently serves on the voice faculty at University of Maine, Orono, and as Executive Director of Blue Hill Bach, and teaches in her private studio in Brooklin, Maine.
Australian soprano Nola Richardson has been praised by the NYTimes for her "beautiful tone" and the Washington Post for her "astonishing balance and accuracy", "crystalline diction" and "natural-sounding ease". She made her major symphony debut with the Baltimore Symphony performing works by Bach and Scarlatti and recently performed a program of Sondheim as a soloist with the Boston Pops under conductor Keith Lockhart. She has appeared with the American Bach Soloists, the Bach Sinfonia, Les Délices, the Baltimore Choral Arts Society, Tempesta di Mare, and the Bach in Baltimore Series. As a DMA student at Yale she has performed as a soloist with conductors Masaaki Suzuki, Simon Carrington, David Hill, Matthew Halls and Nicholas McGegan. Last summer, Nola was a fellow at Tanglewood where she premiered works by David Lang and Michael Gandolfi alongside soprano Dawn Upshaw. In 2013, she was a young artist in the American stage debut of Handel's first opera, Almira, at the Boston Early Music Festival. Nola holds two MM degrees from the Peabody Conservatory and she was the first singer to ever be accepted as an external candidate into both the Yale Voxtet and DMA program.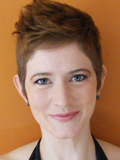 Described as "angelic and stylish" for her interpretations of Bach and Mozart, soprano Abigail Lennox is equally at home with music from early plainchant, 19th-century mélodie, and improvised avant-garde. Originally from Bartlett, Tennessee, she holds degrees from the University of Michigan and the Yale Institute of Sacred Music, where she studied under James Taylor, Ted Taylor, and Judith Malafronte. Her recent solo performances include the Bach St. John Passion and Buxtehude Membra Jesu Nostri under Simon Carrington, the Mozart Vespers with Sir David Willcocks and again with Sir Neville Marriner, Bach's Magnificat in E-flat major with Helmuth Rilling, Beethoven's Mass in C and multiple Bach cantatas with Yale ensembles, a program of French Baroque music with the Ensemble Européen William Byrd, Steve Reich's Daniel Variations with the New World Symphony, Purcell's Dido and Aeneas with Apollo's Fire, and the Bach Weihnachts Oratorium and Mass in B-minor and Monteverdi's Vespers of 1610 with the American Bach Soloists under Jeffrey Thomas. She enjoys teaching young musicians and engaging in collaborative projects with fellow artists in addition to pursuing a solo career.
Mezzo-soprano Lorna Stephens is a junior in the five-year double degree program in vocal performance and linguistics at Lawrence University. A graduate of George Stephens Academy, she has been a regular member of the Blue Hill Bach ensemble since 2013, performing as soloist in the 2014 Vivaldi Gloria and in Handel's Messiah in 2014 and 2015. She has also performed as a soloist with the Bagaduce Chorale and on the stage of New Surry Theatre.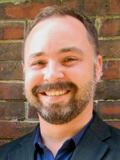 Michael Percy Albert has performed as a soloist for many orchestras and chamber ensembles on oboe, recorder, Baroque violin, and as countertenor throughout the U.S., Canada, and Europe. As a Baroque violinist and countertenor, Mr. Albert has performed with Seraphic Fire, the Firebird Orchestra, Ecclesia, Tableau, and St. Mary's Schola. A jazz oboist with Initial Ascent, a Toronto-based band, Michael has played fiddle and whistle with the Beggar Boys Celtic band, and principal oboe with the Portland and Bangor Symphonies, the North Shore Philharmonic Orchestra, and the orchestra of Colby College. Mr. Albert also composes and performs music for film scores with Maine composer Jan Broberg Carter. He can be heard on the CD labels "Initial Ascent" and "Sentences from the Womb," and in soundtracks for the P.B.S. documentaries "Haiti's Small Miracles" and "Sweet Ambition." A member of the faculty of Portland Conservatory of Music, he has also taught oboe and coached early music at Colby College. Mr. Albert received his education in performance from the University of Southern Maine, Interlochen, and the Longy School of Music.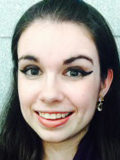 Catharine Cloutier, mezzo-soprano, is a recent graduate of the University of Maine, Orono. A music education major with a vocal concentration at the University, she has performed in ensembles that include the University of Maine Singers, Euphony, Opera Workshop, and Oratorio Society. She also served as the director of Renaissance, the University's premier women's a cappella group. A private voice student of Francis Vogt and previously of Diana Brookes Brown, Catharine's most recent performances include touring New England and Quebec City with the University Singers and Renaissance and her senior recital at Minsky Hall. She is also an active performer with the Somerset Consort and Blue Hill Bach, in which she was a soloist in their performance of Handel's Messiah.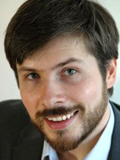 Tenor Jonas Budris performs as a soloist and in small ensembles, singing new works and early music with equal passion. As a concert soloist, he sang most recently with the Handel & Haydn Society in Bach's Magnificat and Christmas Oratorio. With the Boston Baroque ensemble, Mr. Budris performed as a soloist in Handel's Chandos Anthem No. 8 and Charpentier's Missa Assumpta est Maria. He sings regularly with Emmanuel Music as a soloist and chorister, both in their weekly Bach Cantata series and in their special evening concerts. He also sings with Canto Armonico and the Skylark Vocal Ensemble, performing sacred and secular choral music in a small chamber ensemble setting. Mr. Budris is a graduate of Harvard University, where he sang as a Choral Fellow with the University Choir and enjoyed his summer vacation touring six continents with the Harvard Krokodiloes. As a toddler, he once climbed up and stood on his seat during a BSO performance of Beethoven's Fifth Symphony and proceeded to "conduct" the piece along with Maestro Ozawa.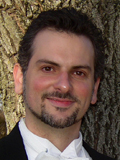 Tenor Francis John Vogt teaches voice at the University of Maine where he has also taught choral music and opera. He is Music Director of the Orono-based chamber choir Euphony. Recently he was assistant professor at Clarke College in Dubuque, Iowa where he conducted the Clarke Collegiate Singers and taught European and American music history, world music, and conducting. From 2006-2009 he was the Music Director of the Dubuque Chorale. He holds degrees in Vocal Performance from the Hartt School of Music and the State University of New York College at Fredonia, and is a candidate for the Doctor of Musical Arts degree in Choral Conducting from the University of Missouri-Kansas City. He has performed, recorded, and toured nationally and internationally with the Dale Warland Singers of Minneapolis/St. Paul, and the Gregg Smith Singers of New York City. Additional performing credits include appearances with the Connecticut Choral Artists, the Ohio Light Opera, the Connecticut Opera, the Maine Shakespeare Festival, and the Gilbert and Sullivan Society of Maine. He was nominated for Best Male Singer at the International Gilbert & Sullivan Festival in Gettysburg, PA in June 2011.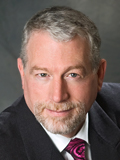 Bass John David Adams is acclaimed as a powerful and insightful soloist, his rich and flexible voice especially well-suited for Baroque literature, including Bach and Handel. He studied voice and opera at the Hartt School of Music and the San Francisco Conservatory of Music, establishing his music career in California before returning to New England where he now enjoys a busy schedule of performing engagements. A versatile artist, his concert repertoire spans works by Monteverdi, and Purcell, through Mozart, Haydn, Brahms, Bruckner, Verdi, and Vaughan Williams, to world-premier compositions. He has been featured in programs with the San Francisco Symphony, Berkeley Symphony, Berkeley Lyric Opera Orchestra, Marin Chamber Orchestra, North Shore Philharmonic, Arlington Philharmonic, New England Wind Symphony, Midcoast Symphony, Maine Pro Musica, Maine Music Society, Oratorio Chorale, Masterworks Chorale, St. Mary Schola, White Mountain Bach Festival, and Portland Early Music Festival. He is equally praised for portrayals in diverse opera and stage roles, from Cosi fan tutte to Sweeney Todd, in productions by Opera Boston, Granite State Opera, PORTopera, San Francisco Lyric Opera, Berkeley Opera, Apollo Opera, and New England Light Opera, to name a few.
Colorado native Jacob Cooper's ebullient stage presence has been recognized on the opera stage ("stunning" – The Boston Globe), in recital, and as a dynamic component of ensembles. He is a member of many of New England's premiere period ensembles, including solo turns with the Handel+Haydn Society, Emmanuel Music, Arcadia Players, and Cambridge Concentus. He has also performed with Boston Baroque, Boston Modern Opera Project, Juventas New Music Ensemble, Schola Cantorum of Boston, The Marsh Chapel Choir and others. A noted commitment to the sung text has been heard in his "impeccable diction" (Classical Voice of New England) and in showcasing "the best piece of Shakespearean acting I've seen all year" (HubReview). Opera roles include Lord Collins (Ruthven) in OperaHub's production of Marschner's Der Vampyr, Saul in Charpentier's David et Jonathas, Ford (Falstaff), Leporello (Don Giovanni), Belcore (L'Elisir d'Amore), and John Brooke (Little Women).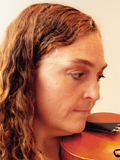 Violinist Lisa Rautenberg performs and records widely as a soloist and chamber musician. She gave her New York City solo debut with Concert Royale at the Mostly Mozart Festival in Alice Tully Hall, and performed her New York City recital debut in Merkin Hall playing virtuoso masters for the baroque violin. Lisa can be heard on over 100 recordings on labels such as Champignon International, SONY Classical, Virgin Classics, Newport Classics, MCA, Decca, Nonesuch, Telarc, and Deutsche Grammophone. She has performed concertos in many major American and European concert halls including Carnegie Hall, Alice Tully Hall, Kennedy Center, Orchestra Hall Chicago, Boston Symphony Hall, Hercules Hall, Concertgebouw, and BBC London. Associate Concertmaster of the Hartford Symphony and leader of Fanfare Consort, Lisa has often performed with Arcadia Players. She holds a degree with distinction in violin performance from Indiana University, where she was a student of Josef Gingold, and also studied early violin techniques with Marilyn McDonald.
Susanna Ogata received her Bachelor's and Master's degrees from the Eastman School of Music and completed an artist diploma at the Longy School of Music. She has performed recitals in New England, including such venues as Brandeis University, Wellesley College, and University of Massachusetts. She was also featured as solo violinist for the show, "I Love You, You're Perfect, Now Change." Ms. Ogata is committed to Baroque performance practice and has collaborated as chamber musician for such venues as Genesee Early Music Society, SO-HIP, and the Boston Early Music Festival. She is a member of the Handel and Haydn Society Chamber Orchestra and performs regularly with the Boston Modern Orchestra Project. Ms. Ogata collaborated as concertmaster for the contemporary ensemble, "Alarm Will Sound" in a recently released recording on the Nonesuch label. She also enjoys playing jazz with the "Harvey Diamond Quintet" which has been featured on WGBH and at the Acton Jazz Café.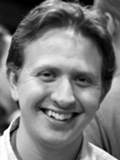 Jude Ziliak is a New York-based violinist and independent scholar specializing in historical performance practices. He was an inaugural recipient of the English Concert American Fellowship, which recognizes emerging artists "who appear likely to make significant contributions to the field of early music." He has appeared with the American Bach Soloists, Gotham Chamber Opera, Sonnambula, New Vintage Baroque, Clarion Music Society, Concert Royal, American Classical Orchestra,Trinity Baroque Orchestra, and the Brooklyn Ballet. In summer 2014 he performed with William Christie in the Rencontres musicales en Vendee and at the Britten-Pears Festival with Richard Egarr. He has presented his historical work on 19th century Bach reception for the Society for Eighteenth Century Music and at the Juilliard School. Jude earned a Graduate Diploma in Juilliard's Historical Performance program, studying with Monica Huggett and serving as concertmaster for Juilliard415 under Jordi Savall.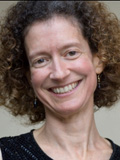 Rachel Evans, viola, has been a member of the Santa Fe Opera Orchestra, jazz group String Fever, contemporary music ensemble Continuum, and the Meridian Quartet. On period instruments she has performed across the globe with Sequentia and La Stravaganza Köln, and as a principal player with Apollo's Fire, Concert Royal, Washington Bach Consort, the Dryden Ensemble, Publick Musick, Rebel, New York Collegium, Foundling, and La Fiocco. She was a principal player and recitalist at the Carmel Bach Festival for many years and appeared at the Boston, Berkeley, and Utrecht Early Music Festivals, and the Victoria Festival in Australia. She can be heard on more than 20 recordings, spanning the Middle Ages to the present. As a sound and movement artist, Ms. Evans collaborated with Elaine Colandrea in "Venus: A Dance Dedicated to Love's Body" and "On the Nature of the Body." A recipient of the Coleman Chamber Music Award, she earned B.Mus. and M.Mus. degrees at The Juilliard School of Music.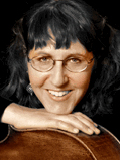 Sarah Freiberg is principal cellist of Boston Baroque and a tenured member of the Handel and Haydn Society. She has performed with the New York Collegium, Philharmonia Baroque Orchestra, Portland Baroque, Seattle Baroque, the Boston Early Music Festival and Arion. As a corresponding editor for STRINGS magazine, she has contributed numerous articles to that publication. Ms. Freiberg edited the Guerini cello sonatas for both PRB Productions and Broude Brothers, and recorded them and Laurenti sonatas for Centaur. She received her D.M.A. and M.M. degrees from S.U.N.Y. at Stony Brook, and holds degrees from the San Francisco Conservatory, Brown University, and the Mozarteum in Salzburg, Austria. She teaches in the historical performance department of Boston University and is chair of strings and chamber music at the Powers Music School in Belmont, MA. Ms. Freiberg can be heard on numerous recordings, including as soloist on a recent release of Boston Baroque performing works by Vivaldi and Geminiani.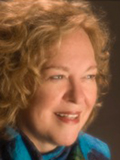 Bassist Anne Trout enjoys a varied career that embraces early music, contemporary performance, and traditional symphonic and chamber music repertoire. A resident of Boston, she has served as principal bass, toured, and recorded with the Handel and Haydn Society, the Boston Bach Ensemble, Boston Baroque and Emmanuel Music. She has been engaged by many organizations, including the Boston Early Music Festival, Smithsonian Chamber Orchestra, Cabrillo Festival, and Pepsico Summerfare, working with such noted artists as William Christie, Dennis Russell Davies, Christopher Hogwood, Peter Sellars, and Mark Morris. Ms. Trout appears frequently with the Baroque ensemble Rebel at Trinity Church in lower Manhattan, and is often heard with Musicians of Aston Magna. She studied at Indiana University, Wellesley College, and the University of Arizona. She serves on the faculties of the Longy School of Music, the Groton School and Boston College, and as a consultant and clinician for the annual Boston Bass Bash held in Cambridge. She has recorded for Telarc, London L'Oiseau-Lyre, Sony Classical, Erato, Dorian, and Centaur.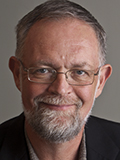 Blue Hill Bach's Artistic Director Stephen Hammer enjoys an eclectic musical life playing and teaching oboes and recorders of all periods. He has served as principal oboist of the Bach Ensemble, Concert Royal, Boston Handel and Haydn Society, Clarion Music Society, and Musica Angelica, plays recorder with Metropolitan Opera Orchestra, and was a co-founder and artistic director of the New York Collegium. He is a regular participant at the Aston Magna festival and workshops, and has been a featured soloist with Great Performers at Lincoln Center, the Academy of Ancient Music, and the Mostly Mozart, Boston Early Music, Tanglewood, Ravinia, Bruges, Regensburg, Bachsommer Arnstadt, Stockholm Early Music, City of London, and BBC Proms festivals. His more than 200 solo, chamber, obligato, and orchestral recordings appear on the Decca l'Oiseau-lyre, EMI, Sony, Pro Arte, Dorian, Smithsonian, and other labels. He has taught at many notable schools of music, including Indiana University and the Bard College Conservatory, and also collaborates with the instrument-maker Joel Robinson in building replicas of historical oboes. He lives surrounded by palms and cacti in the Valley Glen neighborhood of the city of Los Angeles.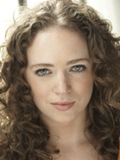 Oboist and recorder player Priscilla Herreid has been heard throughout the United States, Europe, and South America performing music from the 11th century to today. She is a member of Trinity Baroque Orchestra (NYC), the Sebastian Chamber Players, and PHOENIXtail, and has appeared with the Philharmonia Baroque, the Handel & Haydn Society, Orchester Wiener Akademie, and others. As a renaissance wind specialist she is a member of Piffaro and has performed with the Waverly Consort, Early Music New York, Hesperus, Ex Umbris, The Rose Ensemble, and Istanpitta. Ms. Herreid has also performed as principal oboist for Les Recontre Musicales en Vendee, under the direction of William Christie, and this season was part of the onstage band for the Globe Theatre's critically-acclaimed productions of Twelfth Night and Richard III on Broadway. Ms. Herreid received a master's degree from The Juilliard School, where she was a member of the inaugural class of Juilliard Historical Performance, and a bachelor's degree from Temple University.
Praised as "delightful and so refreshing" (Boston Musical Intelligencer), Jeanine Krause performs on oboes and recorders with orchestras in Germany, the USA and worldwide. An avid chamber musician, she founded The Sprightly Companions in 2009 which tours and lectures, collaborating with local artists. In 2014, she established Die Rhein-Main-Hautboisten, and oboe band of 18-24 amateur and professional players modeled after the court musicians at Louis XIV's Versailles. A passionate teacher, Jeanine gathers inspiration from her students, young and old. Jeanine attended St. Olaf College in Minnesota, Peter-Cornelius-Konservatorium in Mainz (Germany) and Boston University. Born the USA, Jeanine lives in Germany with her son.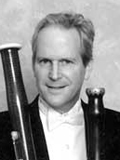 Bassoonist Andrew Schwartz has appeared throughout the world as a soloist, chamber musician, and orchestral player. His intriguing career has ranged from frequent appearances with the Metropolitan Opera Orchestra to jazz recordings with Winton Marsalis, children's concerts as the principal bassoonist of the Little Orchestra Society, and touring chamber music as a member of the New York Chamber Soloists. Mr. Schwartz is also one of America's most sought-after musicians on historical instruments, serving as principal bassoonist of The Handel and Hadyn Society, Boston Baroque, Trinity Baroque Orchestra, and The American Classical Orchestra; he was also principal bassoonist of the Royal Drottningholm Court Theatre Orchestra in Sweden for fourteen summers. He has appeared as a soloist at Lincoln Center, the Morgan Library, the Musikverein, in Vienna, Austria, and Symphony and Jordan Halls in Boston. He has recorded extensively, including Mozart's complete chamber music for winds and late operas for Decca/ L'Oiseau Lyre. A native of Chicago, Mr. Schwartz received the Bachelor and Master of Music degrees from the Juilliard School. He resides in New York City with his wife Jill LeVine, a professional photographer, and two teenage daughters, Hannah and Lena, and spends summers at their home in Vermont.
A native of the Washington, D.C. area, baroque trumpeter Josh Cohen is greatly sought after by leading early music ensembles throughout North America. The principal baroque trumpet with the Washington Bach Consort, he has also performed as principal and solo trumpet for ensembles such as Studio de Musique Ancienne de Montreal, Arion (Montreal), Bach Sinfonia (Washington D.C.), Aston Magna (Boston) Musica Maris (Rhode Island), Houston Bach Society, Ensemble Telemann (Montreal), and participated in festivals such as the Indiana Festival of Early Music, International Festival of Baroque Music at Lameque (N.B. Canada) and the Bach Festival of Montreal. Mr. Cohen has recorded some of the most famous and demanding works for baroque trumpet. His recording of Vivaldi's Gloria with Ensemble Caprice won the Juno award for Best Album of the Year in the vocal category. Mr. Cohen received a M.M. from McGill University and a B.M. from the New England Conservatory of Music.
Robinson Pyle, trumpet, performs extensively in the Boston area on both modern and historic instruments. He is currently a principal with Boston Baroque. Formerly, he was a principal with Apollo's Fire and The Lyra Concert. Mr. Pyle has appeared with the Portland Symphony Orchestra, Studio de musique ancienne de Montre?al, Albany Symphony, Boston Cecelia, Handel and Haydn Society, Ensemble Caprice, Vermont Symphony, and at the Boston Early Music Festival. He has won awards at the New York Brass Conference Quintet Competition and the Notre Dame Jazz Festival. As a jazz performer, Mr. Pyle has played in bands with such legends as saxophonist Joe Henderson, trombonist J. J. Johnson, and trumpeter Donald Byrd, and has appeared at the House of Blues. He has recorded for the Linn, Telarc, Eclectra, Interscope, OJE, and A2Z labels, and has been featured in radio broadcasts on WGBH, WCRB, WCLV, WKSU, National Public Radio, the Canadian Broadcasting Corporation, and European Community Radio. Mr. Pyle currently teaches in the Historic Performance Department at Boston University and is a faculty member in the Wellesley Public Schools. He holds a degree in Trumpet Performance from the Oberlin College Conservatory of Music.
Timothy Will, trumpet, is a regular performer with many of New York's early music groups, including the Trinity Baroque Orchestra,The Bach Players of Holy Trinity, The Clarion Orchestra, and The American Classical Orchestra. He has recorded with Tafelmusik Tempesta di Mare, and has been heard as a soloist in New York in J.S. Bach's Jauchzet Gott in allen Landen, BWV 51 and Telemann's Tafelmusik Suite in D. Timothy is a graduate of The Juilliard School and Yale University and has studied with Raymond Mase, Mark Gould, John Thiessen and Allan Dean.
Ben Harms' career as a percussionist includes performing medieval and renaissance music with Calliope Renaissance Band, Boston Camerata, and other ensembles. He has played timpani with numerous period instrument orchestras, including Boston Early Music Festival, Trinity Baroque and New York Collegium. A percussionist with the Metropolitan Opera Orchestra since 1968, he has also played recorder there (along with Steve Hammer) in productions dating back to 1984. Ben holds degrees from Cincinnati Conservatory of Music, Curtis Institute, and City University of New York. He was also a Fulbright scholar to Germany. Ben makes historical percussion instruments at his workshop in New Marlborough, Massachusetts.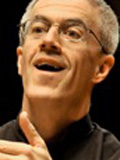 John Finney leads a very active musical career in and around Boston, Massachusetts. He is Distinguished Artist-in-Residence at Boston College, where he conducts two large ensembles, the 160-voice University Chorale of Boston College, and the 50-member Boston College Symphony Orchestra. He has served as organist and Director of Music for the Wellesley Hills Congregational Church since 1984. He has been the conductor of the Heritage Chorale in Framingham, Massachusetts since 1987, and has led that ensemble in acclaimed performances of many major choral works. He served as Associate Conductor and Chorusmaster of the world-renowned Handel+Haydn Society in Boston from 1990 until 2014. He performed as harpsichordist/organist and conductor at the 2013 Blue Hill Bach Festival, and is delighted to return to Blue Hill for the 2014 festival. He holds degrees in organ performance from the Oberlin College Conservatory of Music and The Boston Conservatory. He has served on the faculty of The Boston Conservatory and taught for six years at the Academy for Early Music in Bressanone, Italy.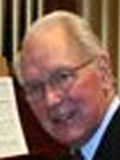 A native of England, Gerald Wheeler received diplomas in piano performance and teaching from the Royal College of Music, London, where his teachers included Harold Darke and Herbert Howells. He received a Fellowship of the Royal College of Organists and was awarded an honorary doctorate in theology by the Diocesan Theological College in Montreal. Dr. Wheeler has been the Music Director at Blue Hill Congregational Church since October 2005. Previous positions include director of music at St. Francis by the Sea Episcopal Church, sub-organist of St. Paul's Cathedral, London, organist at St. Matthew's in Ottawa, Ontario, and director of music at Christ Church Anglican Cathedral in Montreal, Quebec. He has performed around the globe in recitals, as an assisting artist, and with major symphony orchestras.
Kevin Birch holds the Doctor of Musical Arts degree from the University of Iowa with previous studies at New England Conservatory in Boston and the Sweelinck Conservatory in Amsterdam. Since 1992 he has served as Director of Music at St. John's Catholic Church in Bangor, Maine where, in addition to choir training and service playing, he directs the St. John's Organ Society – www.hookopus288.net – an organization dedicated to the preservation and stewardship of E. & G. G. Hook's Opus #288 (1860). He is a member of the music faculty at the University of Maine's School of the Performing Arts in Orono and serves on the Liturgical Commission for the Diocese of Portland.
He performs frequently on the many fine historic organs in Maine, has made several appearances at national conventions of the Organ Historical Society, and has made several concert tours in Europe. This summer, in addition to nearby programs in Blue Hill, Brunswick, Orrington, Waldoboro and Bangor, he recently returned from a concert tour in Luxembourg and Germany.
Abraham Ross, of Holden, Maine, graduated in May of 2016 from College of the Holy Cross with a BA in music and Italian. During his time at the college, he served as Organ Scholar under James David Christie, conducted independent research in early and twentieth-century music, and performed as a solo recitalist throughout the Northeast. Abe commenced his study of organ with Kevin Birch at St John's RCC in Bangor, playing the church's 1860 E.G.&G. Hook organ. During this time, he developed an appreciation and a passion for historical instruments and, soon thereafter, early music. He received scholarships from the Bangor chapter of the American Guild of Organists in 2007 and 2008 and the E. Power Biggs Fellowship from the Organ Historical Society in 2011. At the age of fourteen, he was appointed organist at Grace United Methodist Church in Bangor and held this position until moving to Worcester.
Lucy Bardo is a long-time member of Calliope: A Renaissance Band and the Berkshire Bach Society. She has performed with many organizations over the years including the New York Consort of Viols, the Metropolitan Opera, the New York Philharmonic, and Musica Viva. In 2013 she played viola da gamba in an on-stage band for a production of Handel's Giulio Ceasare in Egitto at the Met. She has appeared as viola da gamba soloist for the Bach Passions with many choral organizations including the Washington D.C. Choral Arts Society and the Berkshire Choral Festival. In the summer of 2005 she was the music director for and appeared in Shakespeare's Taming of the Shrew at Shakespeare and Company in Lenox, Massachusetts. Her recording credits include Nonesuch, Vanguard, Telarc, Musical Heritage, Columbia, Summit, Equilibrium and Lyrachord.
She teaches viola da gamba and the Early Music Collegium at Simons Rock College as well as gamba and cello privately. She is the editor of two publications for viola da gamba: the J. S. Bach Art of the Fugue, and Le Nymphe di Rheno by Johann Schenck for viola da gamba duo.
Cellist Max Treitler trained at the San Francisco Conservatory of Music and City University of New York, but had his most important training here at Kneisel Hall, where he studied with Barbara Stein Mallow and George Sopkin, and received chamber music instruction from Artur Balsam, Seymour Lipkin, and Ronald Copes. Before living in Blue Hill, he was a member of New York's oversized population of semi-employed musicians, appearing regularly with many who have since gone on to far greater fame: members of the Brooklyn Rider string quartet, The Knights Chamber Orchestra, A Far Cry Chamber Orchestra, etc.