Save the date!
The Musical Offering
Bach's Birthday Celebration
Sunday, March 17 – 4 p.m.
St. Francis by the Sea Episcopal Church
330 Hinckley Ridge Road, Blue Hill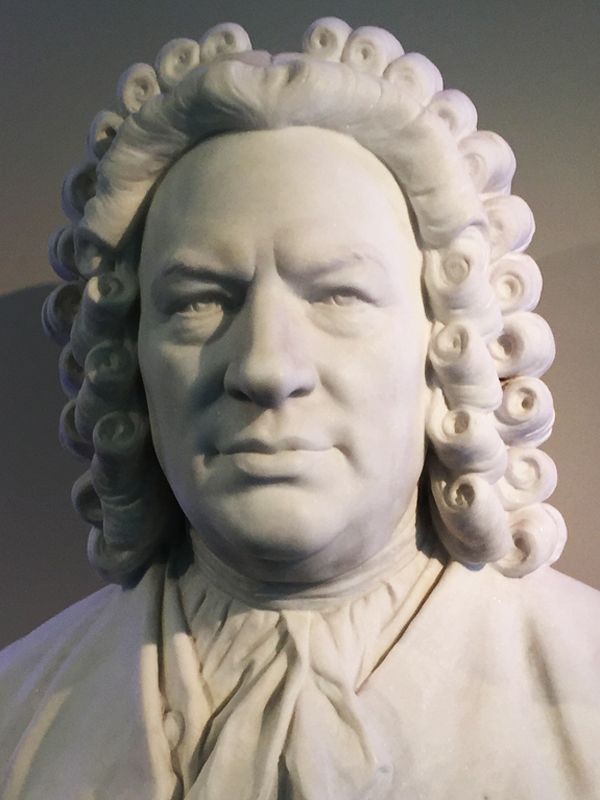 In celebration of Johann Sebastian Bach's 334th birthday, Blue Hill Bach will present Bach's Musical Offering. Harpsichordist Daniel Pyle will be joined by flutist Catherine Bull, violinists Anatole Wieck and Ryu Mitsuhashi, and Mollie Glazer on viola da gamba.
Bach based the Musical Offering on a long and complex musical theme given to him by Frederick the Great, who challenged the composer to create a six-voice fugue on the theme. In addition to the "Ricercar a 6," Bach wrote a three-voice fugue, a set of canons, and a trio sonata for flute and continuo, all dedicated to the king, a gifted musician who played the flute. The Musical Offering was the first significant work written for the pianoforte, which had been invented a few years earlier. Several of the canons are based on riddles that Bach inscribed above the melody.
Please join us for a post-concert reception to meet the musicians and celebrate J.S. Bach's 334th birthday

March 17 from 6 to 8 p.m. at Sandy's Blue Hill Café $25 per person – proceeds will benefit Blue Hill Bach's educational programs
2019 Blue Hill Bach Festival
Thursday, July 25 — Vivaldi's Four Seasons at the Baroque Café
Friday, July 26 — Bach's Lunch
Saturday, July 27 — All-Bach, including the Mass in A Major
Sunday, July 28 — Festival Finale — St. John Passion