Bach Birthday Celebration!
Come join us in observing Bach's 232nd birthday with a concert led by noted Maine organist Ray Cornils
with the Blue Hill Bach Chorus and members of the University of Maine's University Singers.
Enjoy birthday cake with the musicians after the concert!
St Francis-by-the-Sea Church, Blue Hill
Saturday, March 18th, 7:30pm
Learn about the King of Instruments!
How does a pipe organ make all those different sounds? Join Blue Hill Bach on an exploration of the pipes, stops, manuals, and pedals, and learn about the history of this incredible musical instrument. Hear some of the music written for the "king of instruments" and get an up-close look at some of our area's fine pipe organs.
Children's Program — Friday, March 17 – 3:30 to 5:00 PM
Organist Ray Cornils will introduce kids ages 8-12 to the Anne Parson Memorial Organ at St. Francis by the Sea Episcopal Church in Blue Hill.
Organ Crawl — Saturday, March 18 – 9:00 AM to 1 PM
Music-lovers of all ages are invited to go on an "organ crawl" with master organists Kevin Birch, Lorna and Carlton Russell, Gerald Wheeler, and Ray Cornils. The tour will begin at St. Francis by the Sea Episcopal Church in Blue Hill, where "crawlers" will see and hear the Karl Wilhelm Anne Parson Memorial Organ. Then we'll carpool to Stockton Springs Community Church to explore the 1847 E. & G.G. Hook organ, a fine example of early American organ building. Next stop, Elm Street Congregational Church in Bucksport, for a demonstration and tour of E. & G.G. Hook Opus 328, built in 1863. Finally, back in Blue Hill, we'll be treated to the sounds of Ryder Opus 139, built in 1888 and restored for installation at Blue Hill's First Congregational Church in 2005.
9:00 AM: St. Francis Episcopal Church, Blue Hill (Karl Wilhelm organ, 2000);
10:30 AM: Stockton Springs Community Church (E. and G. G. Hook organ, 1847);
11:15 AM: Elm St. Congregational Church, Bucksport (E. and G. G. Hook organ, 1863);
12:25 PM: First Congregational Church, Blue Hill (Ryder organ, 1888, restored 2005).
You can attend one or more locations, or all of them, as you wish. FREE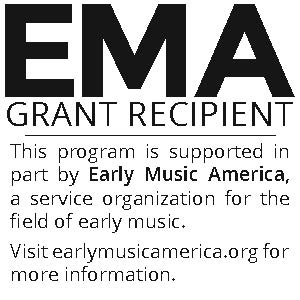 Both events are FREE, thanks to funding from Early Music America.
Register here or by calling 207.613.5454. Leave us your name, address, phone # and e-mail, and if you're registering for the March 17 program for kids, the participant's age.
Save the dates!
July 20-21-22—2017 BLUE HILL BACH FESTIVAL