Our Downeast Messiah on December 20th was a rousing success—Hallelujah!
Thanks to all who made it possible.
The Christmas section of Handel's perennial favorite was performed by a small orchestra drawn from our finest local Baroque specialists, the Blue Hill Bach Chorus, and soloists. Featured in the ensemble were student soloists Lorna Stephens, soprano, Catharine Cloutier, alto, Max Hurvitt, trumpet, and Abe Ross, harpsichord. In what's become a Blue Hill Bach tradition, the audience joined in singing the "Hallelujah" chorus at the end of the evening.
Future Events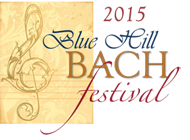 2015 BLUE HILL BACH FESTIVAL
Thursday, July 30 – Friday, July 31 – Saturday, August 1
Tickets will go on sale as of May 1, 2015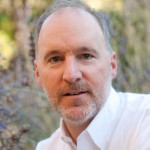 SAVE THE DATE!


Friday, March 20, 2015 – 7:30 PM
St. Francis Episcopal Church, Blue Hill

Organist Jonathan Dimmock returns for a special concert celebrating Bach's birthday